Last week, when I wrote on FIDLAR and asked if their schtick could last, I didn't know just how soon I'd be receiving my answer. The L.A. punk outfit recently made a name for themselves with "Cheap Beer," a song that details a day in the life of a California skate punk. "I! Drink! Cheap! Beer! So! What! Fuck! You!"– which, by the way, is the chorus– pretty much sums up all you need to know about these guys.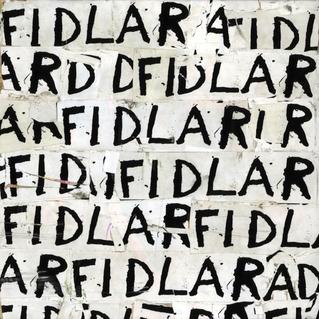 As I previously detailed, FIDLAR is actually an acronym for "fuck it, dog– life's a risk." So, as you may imagine, FIDLAR are not your go-to band for deep, intellectual thinking. They wear tie-dye tank tops, go surfing, and say "like" a lot. Freckle-faced drummer Max Kuehn is a former child actor who once appeared on Hannah Montana. In an interview, lead singer Zach Carper referred to Blink-182 as "the best fucking band in the world," and honestly, it wasn't easy to tell if he was kidding or not.
Like, say, the Beach Boys before them– please, just go with me on this– FIDLAR are a fun, messy conglomeration of sunny-side up, California youth culture. However, instead of fast cars and sweet girls, FIDLAR are more inclined to sing about lines of speed, bags of weed, and getting blackout drunk. My, how times have changed.
FIDLAR like the sort of things that make the upper, older tiers of society cringe, but of course, that's completely the point. And even though their just-released debut album, FIDLAR,  is lowbrow with a capital "L," it's hard to deny that these guys have charm– and actual, bonafide skills– to spare.
On their self-titled debut, FIDLAR channel their childish, snot-nosed, "fuck you!" attitudes through fourteen surprisingly enjoyable tracks. "Max Can't Surf" is about the aforementioned drummer's lack of skills on the beach, but he definitely lacks nothing when it comes to the skins. "White On White" displays an aggressive, powerful guitar and a memorable, metal-style riff that is still somehow polished. "No Waves"– which, ironically, sounds pretty much just like Wavves– is kind of quaint and cozy in a way that's hard to describe. The video for "No Waves," which features the guys mock-performing as the stars of a low-rent 90s sitcom, is worth checking out; as a grown-ass woman, I have no shame in admitting that I laughed out loud while watching.
So now, back to that "schtick;" what I hope you've learned, boys and girls, is that with FIDLAR, there is none. These guys are a rough-around-the-edges collection of foul-mouthed youths, and their first album unabashedly reflects these truths. Despite its shortcomings, FIDLAR is a surprisingly impressive– and, dare I say it, delightful– debut. As FIDLAR themselves say, "There's nothing wrong with living like this."

3.5 / 5 bars