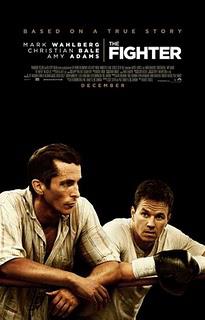 So what's the deal with actors playing drug addicts that brings out the best in them? Nicolas Cage gave his best performance playing an alcoholic in Leaving Las Vegas. Leonardo Di Caprio and Mark Wahlberg in The Basketball Diaries showed how easy it was for the young to get into taking drugs. Ewan McGregor in Trainspotting is legendary. Erica Christensen is in Traffic with her best role to date.
Requiem for a Dream
had great performances by its drug taking cast. Anne Hathaway playing a recovering addict out of rehab in Rachel Getting Married was nominated for an Oscar. Now, we have Christian Bale playing a crack addict in a role that just takes the movie to a whole new level.
In my book, The Fighter is Bale's film. His physical transformation from a well built Batman to a washed out ex-boxer on crack is commendable, but no surprise considering how seriously Bale has taken his roles in the past and done similarly for The Machinist.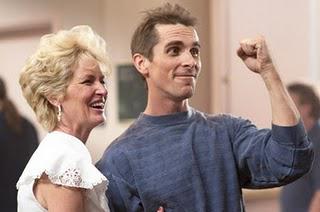 The story is simple enough with Mark Wahlberg as Micky Ward, a boxer who has lost his last few fights and is now looking to get back in the ring and retain his glory. Christian Bale as Dicky Eclund is Micky's half-brother and trainer whose addiction to crack is interfering with the training. Alice Ward (Malissa Leo) is their controlling mother and manager and Amy Adams plays Mark Wahlberg's love interest. More than the story what keeps the audience interested is the dynamics of the family and the complex relationships that emerge out from their interactions. It's a close knit family (with a number of sisters) and everyone seems to be interfering in everyone's life. Especially Micky's since he is the bread earner. The supporting cast simply shines in every way.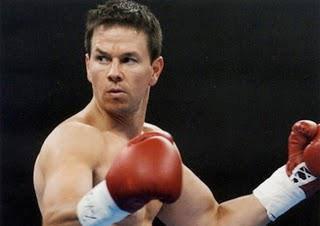 Mark Wahlberg is excellent as the tormented "Fighter" who cannot decide what he wants in life. He wants his family, but knows they are on a path that will lead to his career doom. He loves his girlfriend who is up front against his family and makes him realize what he is losing in life by living it according to them. The story is equally about his transformation from being a boy who does everything his mother and brother says to become a man who can think for himself and knows what is right for him and his family. He finally is able to emerge out of the shadow of his family and that for him is probably as important as winning a fight.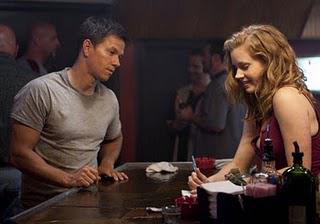 The movie has great music and David O. Russell's direction is brilliant. The final fight scene is so brutal, but is so amazingly picturised that it places you right in the middle of the ring.
In the end, I am happy to say that after a long time I can finally give a movie a 5/5 star rating. Go Watch It Now!
Thank you.