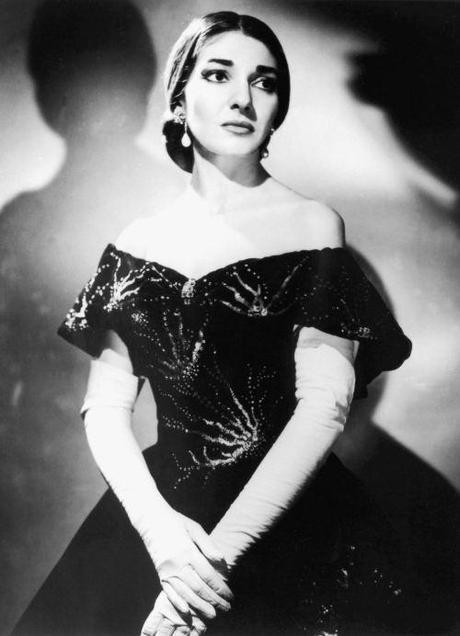 Maria Callas – my grandfather is a HUGE fan and I grew up with her arias playing pretty much constantly in the background.
Whenever I write one of my self improving lists of things I want to do in the next twelve months or whatever because I think they'll make me a better, more rounded and less neurotic person, appreciating opera is always listed really high up there.
I have a bit of a love/hate relationship with opera to be honest – I was raised with it constantly in the background as my grandparents were huge opera buffs but somehow I never really got properly acquainted with it myself beyond the ability to recognize a few well known arias and some snippets of operatic terminology. I suppose it could be that because my grandparents were SO into it, I felt that I couldn't be as well. That would make sense, wouldn't it?
Anyway, I've decided that this is the year that this parlous ignorance about opera is going to change. I've already been listening to rather more opera (I prefer older eighteenth century pieces by Gluck, Mozart and Piccinni) over the last couple of years and now feel ready to actually go and see some in the FLESH as it were.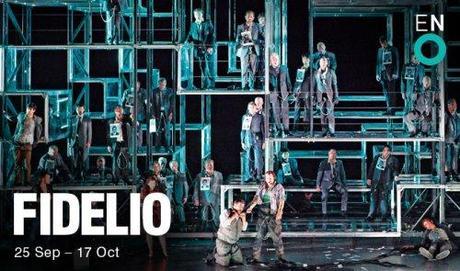 I was pleased therefore to find out yesterday about the upcoming ENO production of Beethoven's Fidelio, which is running at the English National Opera from the 25th of September until the 17th of October and sounds just right for my current frame of mind as it's a bit darker and more melodramatic than the lighter pieces I've been listening to lately and has a plot that seems almost Shakespearean with its twists and turns.
'In Fidelio, political prisoner Florestan is unjustly held captive by Don Pizarro, the corrupt governor of a state prison. Florestan's wife, Leonore, searches for him by assuming the disguise of a young man called Fidelio and joining the prison staff as a guard. Her rescue of Florestan offers a universal story of the power of marital love and fidelity triumphing over injustice and tyranny.'
I think I'll definitely be adding it to my list of things to see this Autumn – along with their production of The Magic Flute later on in the year! Now to try and persuade Monsieur Guillotine to come with me…
How about you – do you have a passion for opera?
******
'Frothy, light hearted, gorgeous. The perfect summer read.' Minette, my novel of 17th century posh doom and intrigue is now £2.02 from Amazon UK and $2.99 from Amazon US.
Blood Sisters, my novel of posh doom and iniquity during the French Revolution is just a fiver (offer is UK only sorry!) if you order before the end of August! Just use the clicky box on my blog sidebar to order your copy!
Follow me on Instagram.

Copyright secured by Digiprove © 2013 Melanie Clegg