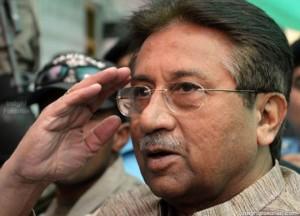 The Anti Terrorism Court Rawalpindi on Thursday allowed the Federal Investigation Agency (FIA) to include former president, General (retd) Pervez Musharraf in the investigation of the Benazir Bhutto murder case.
ATC judge Malik Habib heard the FIA's petition to include the former military ruler in the investigation of Benazir Bhutto murder case. The FIA team will interrogate Musharraf at his farmhouse in Chak Shahzad which has been declared a sub-jail.
While speaking to media after the hearing FIA lawyer Chaudhry Zulafqar said that Pervez Musharraf will be formally investigated after court's permission and the seventh challan will be presented before May 3.