Four new operas and three concerts offer the best of new opera in New York.
by
Paul J. Pelkonen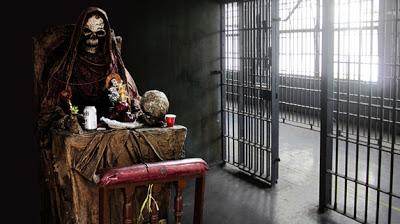 Image from La Reína by Jorge Cano, © 2016 Prototype Opera Festival.
Let's face it. Things are not good for opera this year. The New York City Opera is showing signs of revival (we'll know more after the Jan. 20 premiere of NYC Opera Renaissance's
Tosca
) and the Gotham Chamber Opera upped and folded its movable tents last October. Into that void steps Prototype, the downtown opera festival that has inspired  attendees for three straight years. Its fourth season, opening Jan. 6, boasts seven shows that aim to push the envelope of contemporary opera for listeners. Perhaps there are more interesting things going on than endless revivals of Puccini?
The Prototype Festival is a two-week celebration of opera, music theater and contemporary drama, staged across a slew of downtown and Brooklyn performance spaces. Prototype is a successful collaboration between Beth Morrison Opera Projects and the performance space HERE, as opera continues its struggle for relevance in the face of an increasingly indifferent and isolated New York City. This year's slate includes:
Angel's Bone
by Du Yun. (At 3LD Art and Technology Center, 80 Greenwich St, West Village)
Two young angels descend to Earth and find themselves exploited and imprisoned by a pair of unlikely and ungrateful hosts in this parable about child slavery and human trafficking.
Opens Jan. 6.
Dog Days
by David T. Little (NYU Skirball Center for the Performing Arts, 566 LaGuardia Place, Greenwich Village)
James Bobick, Marnie Breckenridge and Cherry Duke lead a strong cast in this tale of a working-class American family faced with the unpleasant facts of life during wartime.
Opens Jan. 7
The Good Swimmer
by Heidi Rodewald (HERE, 145 Sixth Avenue, TriBeCa)
Billed as "part Requiem, part life-saving drill", this First Look opera juxtaposes classical Greek tragedy with the turmoil of the homefront during the Vietnam War. With a chorus of lifeguards.
(Opens Jan. 7)
The Last Hotel
by Donnacha Dennehy (St. Ann's Warehouse, 45 Water St, DUMBO)
A mysterious encounter with a beautiful woman at a hotel by the sea means that the lives of a young couple will never be the same again. (Opens Jan. 8)
Sága
by Gregory Frateur and Nicolas Rombouts (National Sawdust, 80 N. 6th St., Williamsburg)
The Belgian indie rock band Dez Mona presents their unique take on Norse mythology. Wonder what Richard Wagner would have thought. (Jan. 9-10, two concerts only)
Bombay Rickey
(HERE)
A one hour concert by the Brooklyn-based indie band which draws its inspiration from soundscapes and surf rock to create a sound all their own. (Jan. 8-9, 15-16)
La Reina
(French Institute/Alliance Francaise: Florence Gould Hall, 55 E. 59th St. Midtown)
The festival ends with a "concert reading" of this new opera by Jorge Sosa, a gripping story drawn from the drug trade between the U.S. and Mexico. Sung in English and Spanish.) (Jan. 17 only)