Hi All,
I am so excited! I love this time of year, music, sunshine (sometimes), friends, laughter and of course a tent! At the moment a personally favorite of mine are TiPi tents, I just have to have one, and you can even put a faux fur rug down! It would literally be a home from home!
So with this in mind, I wanted to share with you my favorite looks for this seasons summer of love, dancing and of course eating allot of BBQ food!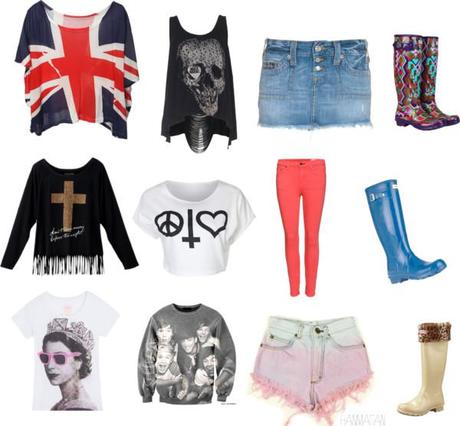 festival by
cleverlittlebuttons
featuring zipper jeans
I am loving baggy and distressed T'shirts at the moment, especially as I feel slightly podgy at the moment. They are fun and with the added graphic pint, you will be ready to get muddy and dance! I would however advise that if you have a larger bust to avoid a print that covers this area, it may accentuate in a way you don't want!
Anyway i'm off tent hunting! Love n hugs xx