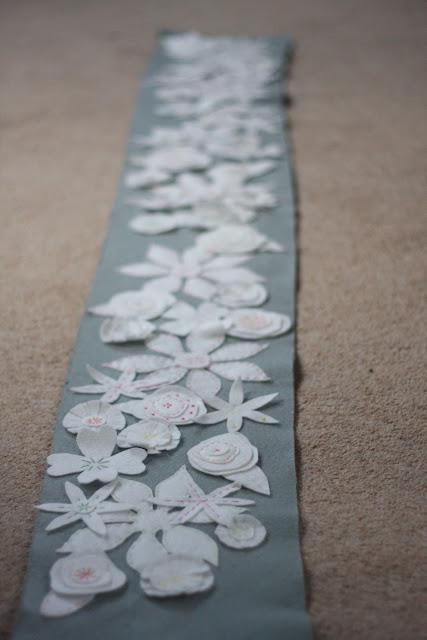 I like felt. There, I said it. Felt is one of those things about which I never think 'oh wow! I wish I used felt more often!' But I have used it in a number of ways and it's very versatile and useful, even the cheap, non wool stuff can look pretty great.  I'm beginning to realize how lovely it is.  And am thinking about using real wool felt for more precious projects.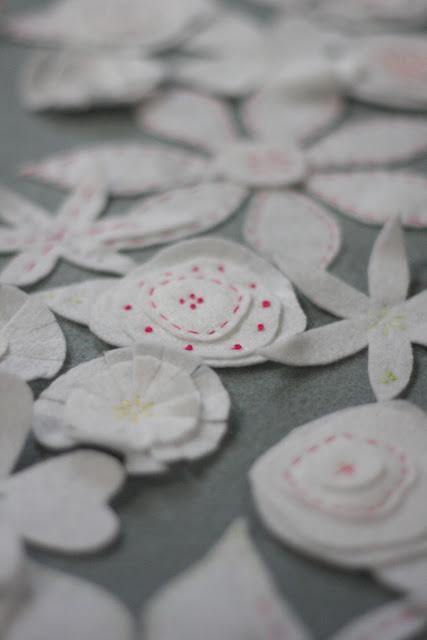 Last year I made this winter floral banner, courtesy of Purl Bee's felt flower winter wreath tutorial.  I wanted something I could keep up all year and wreaths seem too much for occasions and I wanted something more permanent.  So I adapted it and made it into a banner instead.  The templates and instructions are great and can adapted for lots of things, I'm sure.  The flower shapes are so pretty.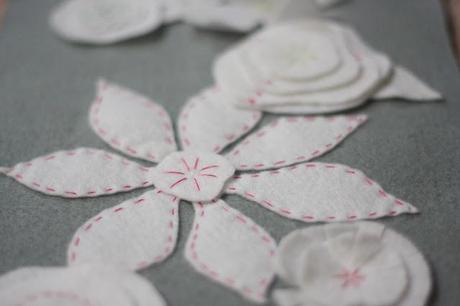 The banner was a labor of love, it took about six months, simply because it was quite fiddly and I could only do a certain amount each time I sat down to it.  I hope the detail shows.  It was a good project for completing in front of the TV in the evenings, I can't help enjoying crafts that allow me to multitask.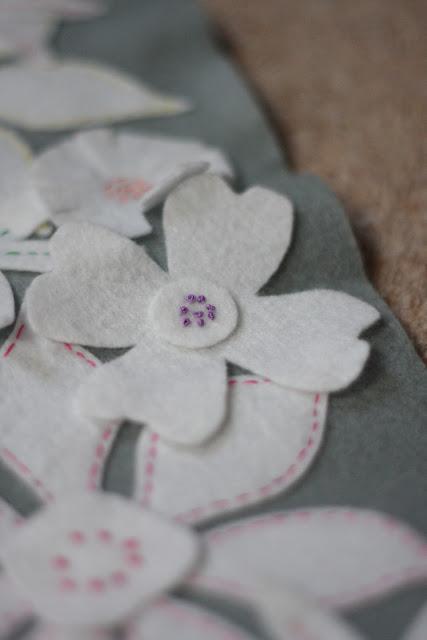 I only completed it recently (although I may still add some fringed flower centres) and it will go above my bed, I think I'll use some doweling to keep it straight when it's hung up.  I think it's quite pretty really.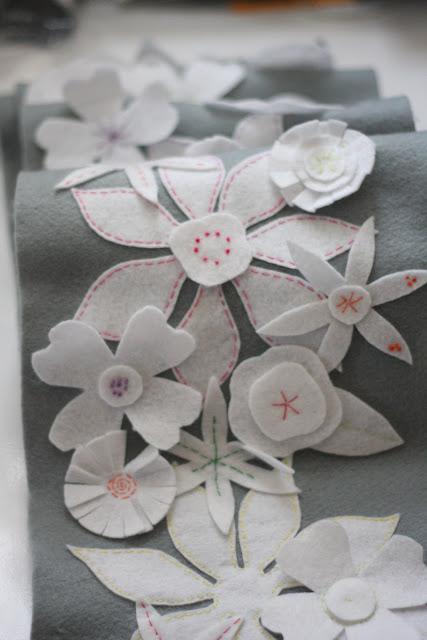 Recently, when trying to think of ideas for handmade Christmas presents, sewing some sort of fabric flowers to headbands for my niece seemed neat and easy.  And I remembered all the lovely colourful felt I had bought when I just couldn't resist buying felt in a lot of colours.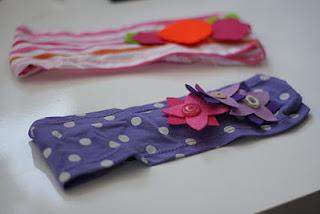 These are the two headbands I'll be giving her.  All I did was cut out these shapes, courtesy of another Purl Bee tutorial where the flower templates are provided.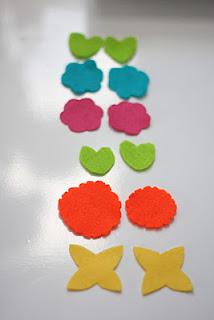 Then I arranged the flowers and leaves together, bought some cheap children's headbands from H&M and sewed the felt flowers on with some color coordinating buttons.  That's it!  Felt is GREAT.