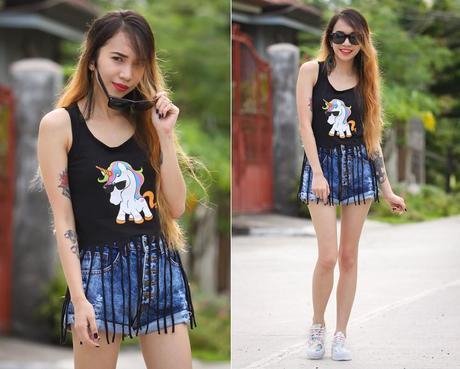 Look of the Day – I am feeling all-out festival ready with today's outfit. I haven't been to such events but in this post I will share with you some of my ideas on how to dress up music-fest style! You can never be too ready and besides it is fun dressing up, right?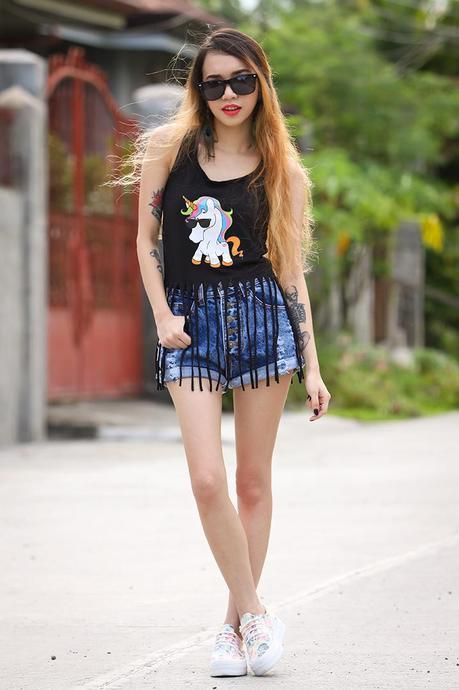 Rave unicorn top, FEF Clothing. Highwaist denim shorts, Vaintage. Floral platform shoes, OASAP. Midi rings, Pretty Little Blings. Ray-Ban wayfarers, GlassesOnlinePH.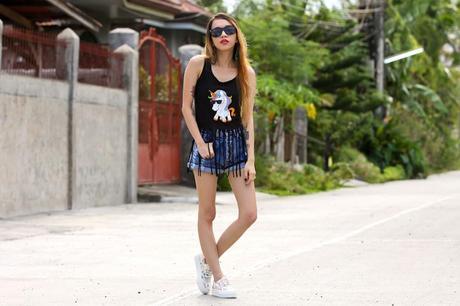 For music fest outfit pegs, you need to have:
1. Eye-catching barely there top - So anything cutout, cropped, neon, crochet, or tribal are on my list. Even bikini tops will do!
2. Comfy bottoms - You'll be out and about all day so you need something like denim cutoffs, daisy dukes, or flowy maxi skirts. If you're not a shorts kind of girl, you can always go to skinnies or boyfriend jeans.
3. Shoes - I would suggest wearing cowboy boots, moto boots, platform sneaks, or gladiator flats. They're made for walking!
4. Accessories - Feather earrings, layered bracelets, sunglasses, wide-brim or fedora hats, headband 70s style, scarves, and metal cuffs are must-haves!
5. Bags - Go for the ikat backpack or fringe sling bags!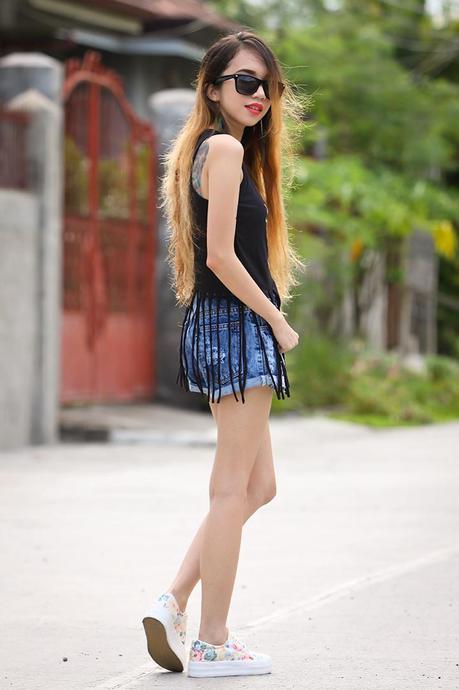 Most of what I am wearing here are from the shops I stumbled upon during the Manila Sundance Bazaar. I thought about how to flaunt most of the goodies they gave me in one outfit so this is what I came up with.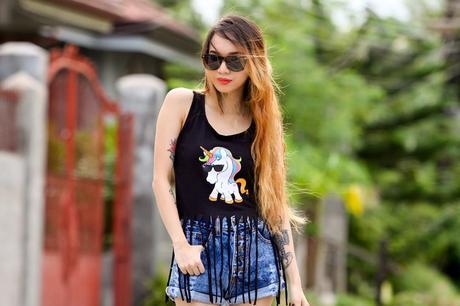 Who can say no to unicorns? This top from FEF is probably one of my best finds. I dig their merch so much that I was really having a hard time choosing what to take home with me. I'm sure the peeps behind FEF can attest to that. They even captioned it on their Instagram feature of me. Lol!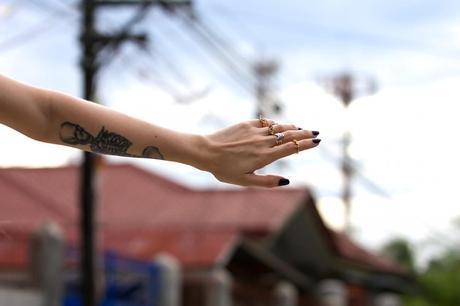 Midi rings that fit like a normal ring to me. Yeah, my fingers are that slim and small. Haha!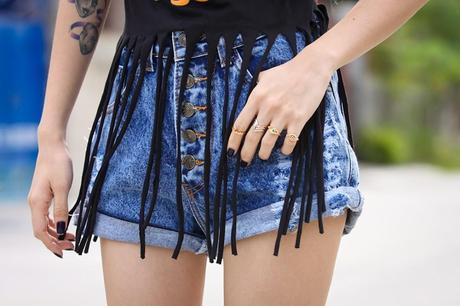 Ultra cool denim shorts I snagged from my sponsor's booth just because I don't have anything to wear to the bazaar the following day.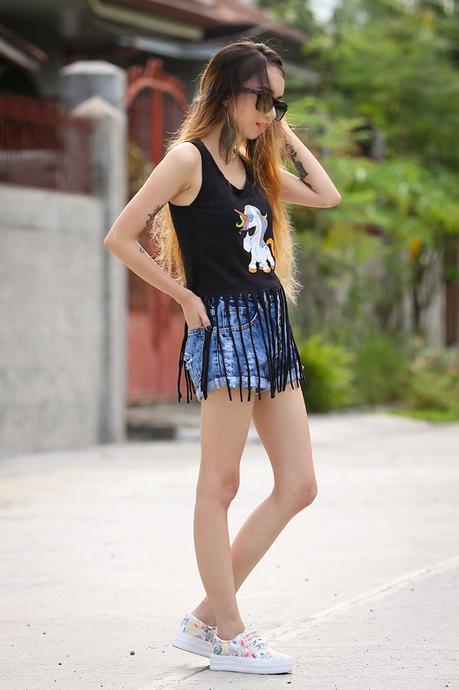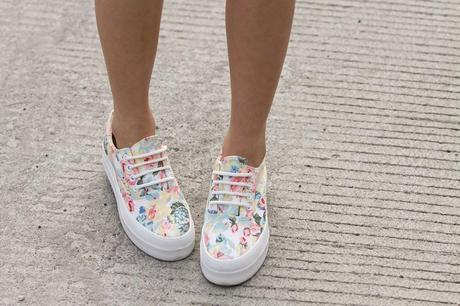 New shoes alert! Score them on OASAP by clicking HERE.
Hope you enjoyed this mini how-to post!
Stay wicked!

LIKE THIS POST? SHARE IT!