Whilst scrolling through Pinterest recently, I noticed that there was a whole lot of dramatic inky blue showing up in my feed.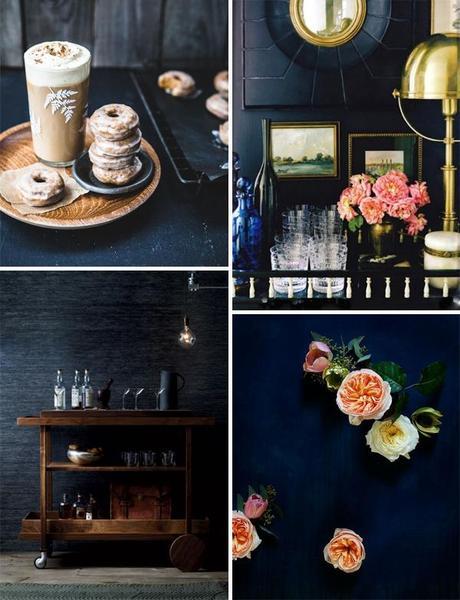 Image sources:: Top Left Top with Cinnamon |Top Right Image source unknown |  Bottom Left The Setting Takes Time | Bottom Right Etsy
I love the darkness and depth that you can from deep blue. Not to be confused with the vivid blue that once adorned my bathroom, the darkest hues are elegant, mysterious and calming.

Images sources:: Top Left Atelier Rue Verte | Top Right Swedish Maklarhuset | Middle House and Garden | Bottom Left Flickr | Bottom Right Original source unknown via Color Sepia 
It can be used in all rooms; combined with natural woods in the kitchen or reflecting against copper in the dining room. The versatile colour adds richness to living rooms and depth to bathrooms and would suit both a period and modern setting.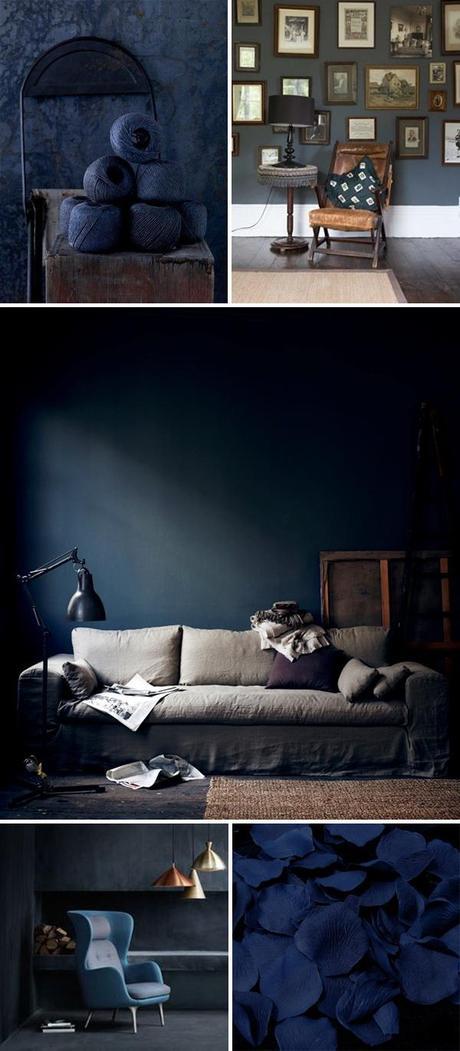 Image sources:: Mediacache via Moody's Home | Top Right Shoot Factory | Middle Hans Blomquist | Bottom Left Fritz Hansen | Bottom Right Top Wedding Gear
Whist grey is one of my all time colours to decorate with, I appreciate that it can lack the depth and character of an inky blue. I'm currently  exploring how I can add a splash of indigo to my house and if I was to go dark and moody I'm pretty sure I'd be picking one from this sultry palette.


Farrow and Ball Stiffkey Blue | Little Greene Paint Company Baslalt | Ballgown Crown Paint
How about you? Do you have any dark and mysterious rooms in your home?
Lauren x