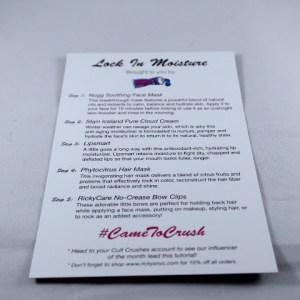 My February 2017 Cult Crushes Box is here. This Cult Crushes beauty box looked really intriguing so, of course, I had to sign up for it! I love that it is extremely affordable and that you receive some FULL-SIZE products!
Ricky's Cult Crushes subscription box gives you the chance to test our hottest brands and products – both classic and new – and learn how to optimize them through exclusive online tutorials lead by influencers we love. Once you sign up, you are more than just a subscriber – you become a member of cult – and are treated as VIP during your online shopping experience. This means you receive 10% off all online purchases and receive free shipping on purchases of $50 or more. So, the next time you're in the mirror creating a look to match your mood you can pull out our how – to kits to help you get there. This way you're ready to step out confidently, strut your stuff and say you #CameToCrush.
Cost: $11.00/month
Ships: To US ONLY
---
February 2017 Cult Crushes Box FIRST IMPRESSION:
Disclaimer: This page may contain affiliate links (*) for your convenience. CLICK HERE for my full disclaimer.
The Cult Crushes box is a basic but sturdy black box. The contents were packaged nicely inside. I really like that the month was themed and that an information card was included inside. This month's theme was Lock In Moisture and the information card included each step (I loved that touch).
---
REVIEW OF ITEMS: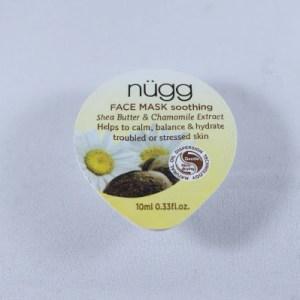 Nugg Soothing Face Mask ($3.99)
This is a FULL SIZE! I have tried these face masks and I really love them. It only takes 10 minutes and I love how they make my skin feel. I will definitely use this one again.
---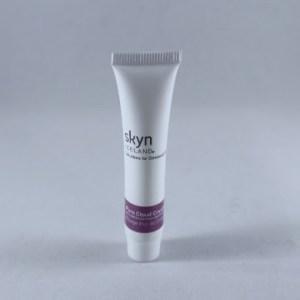 This is a sample size. This is an anti-aging moisturizer that nurtures, pampers, and hydrates the skin. I can't wait to try it.
---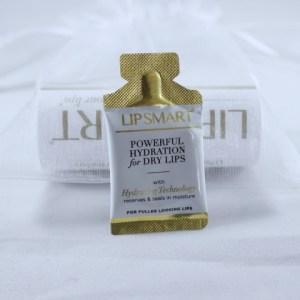 This is a sample packet. I really wish they would have included the FULL-SIZE or a bigger sample. A little is supposed to go a long way. I really hope it helps my chapped lips.
---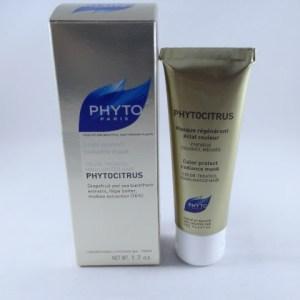 Phytocitrus Hair Mask ($14)
This is a FULL SIZE! I believe I have this hair mask already. I will be giving this one away. I need to get around to trying it.
---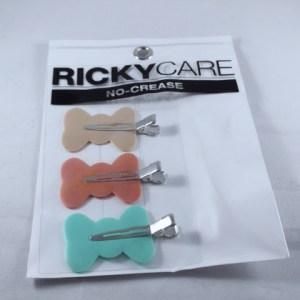 RickyCare No-Crease Bow Clips ($6.99)
This is a FULL SIZE! These clips are really cute. They are used to hold back the hair while applying a face mask, putting on makeup, styling hair, or to rock as an added accessory. I can't wait to use them.
---
OVERALL IMPRESSION:
This was an okay Cult Crushes box. I can't wait to try all the products. I wish there were more FULL-SIZED products this month. Last month's box was so much better. I am really hoping March will be an awesome box. I can't wait to see what the next box will include! What did you think of this box? Are you grabbing this subscription? Let me know in the comments below!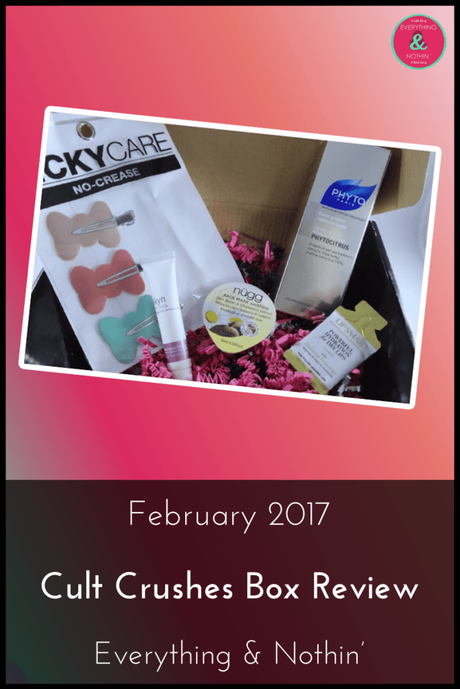 Like this post? Share it on Pinterest!