I was so excited to receive my February PopSugar Must Have box. PopSugar Must Have is a monthly lifestyle subscription box. They are a more costly box, but the value way exceeds the cost of the box. PopSugar Must Have packages their products extremely well and they include a detailed information card. Every time I receive a PopSugar Must Have box, it feels like Christmas.
Cost: $39.95+tax/month
Ships: To the US only
Coupon: $5 off first box with code MUSTHAVE5
FIRST IMPRESSION:
The box was packed full with goodies and I loved the heart tissue paper. I couldn't wait to dig in. I love that PopSugar Must Have includes a vast variety of different items
REVIEW OF ITEMS: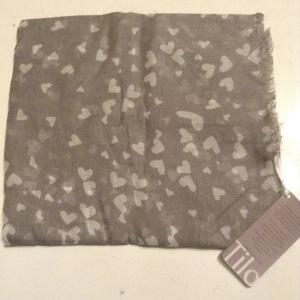 Tilo Heart Print Scarf ($125)
I really this scarf! It is so soft and beautiful. It really could be worn all year long. I don't think I would pay $125 for it, but I will gladly welcome it in any subscription box. It is just gorgeous.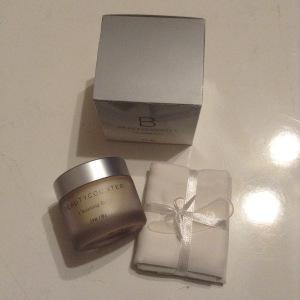 Beautycounter Nourishing Cleansing Balm ($50)
I am a huge fan of cleansing balms and I can't wait to try this one. The packaging is precious! It comes with a spatula and a soft muslin cloth. I love those touches. I can't wait to see how well it removes my makeup.
JewelryStorm Endless Arrow Ring ($28)
This ring is so dainty and gorgeous. I didn't think I would love it as much as I do. It is very small and works amazing as a midi ring. It would go with just about any outfit and I can't wait to rock it.
Fringe Studio Hello Beautiful Square Tray ($14)
I love this tray so much! I love the saying and it is such a beautiful reminder that we are all beautiful. I can't wait to display it.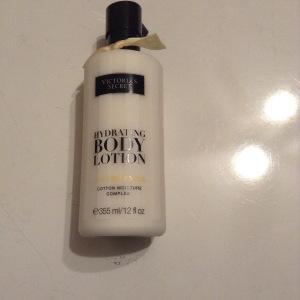 Victoria's Secret Coconut Milk Hydrating Lotion ($18)
I love Victoria's Secret Body Products so much! I can't wait to try this lotion! It will also look beautiful in my bathroom.
Foodstirs Heart Cookie Mix ($12.95)
This kit is just perfection! I love sugar cookies and can't wait to bake these cookies! It comes with sprinkles and even a cookie cutter. It really is the perfect kit!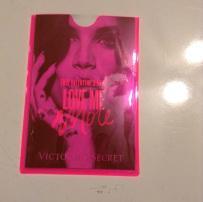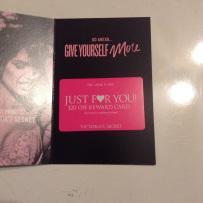 Special Extra Victoria's Secret Sport Socks and $20 Reward Card (at least $20)
If this box wasn't amazing already, they added in socks and a $20 gift card. This gift card is good on any purchase! It really is like a free $20 gift card to VS! How amazing is that?! I also can't wait to try the socks.
OVERALL IMPRESSION:
Okay, BEST POPSUGAR BOX EVER. Let me say that again, this is the best PopSugar Must Have box ever! I will use every single thing in the box and love them all. I really can't say enough good things about this box! They nailed the Valentine theme so well and every item was just perfect. Everything was so well put together and just so beautiful. I seriously could go on forever about how much I love this box. If these are still available, you must sign up! PopSugar Must Have box is an amazing value with high quality items. The total retail value of this box was $267.96! That is such a great deal for only $40 (and this wasn't a limited edition box)! It is one of my favorite subscription boxes. I will continue to be a subscriber. What did you think of this month's box? Let me know in the comments below!