There have been only four winters recorded since 1870 with more subzero days than this year's 46 days below zero. That's more than a month, and the real estate market reflects the effects of this coldest winter in 35 years.
The months supply of homes for sale has been frozen at an incredibly low 2.8 months since December. The supply was low last year... this year is even lower!

When I was showing a home to buyers yesterday, they joked before we went in that they may need to write a check on the spot if they wanted to buy it! That isn't as much of a joke as it may sound... I have had more than one listing get an offer within hours of hitting the market this year.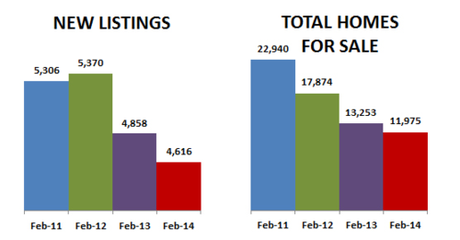 Sales were down from last year, but it is encouraging that pending sales are stronger than closed sales.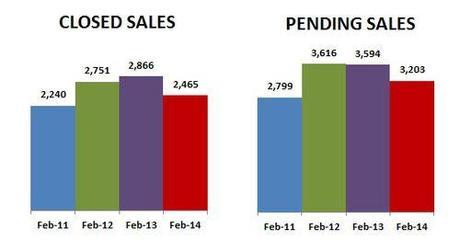 Nationally, foreclosure starts are down 44% compared to last year, at the lowest level since 2005. That is also reflected in our market, with traditional sales continuing to show an increased share of the market... which also impacts median price.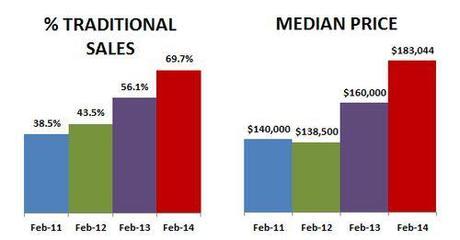 These factors are resulting in moderating investor activity... creating a real estate climate better for both buyers and sellers. Buyers aren't as likely to find homes snatched up by cash investors before they even get to see them... and sellers are seeing stronger prices. The market is continuing to normalize.
The figures above are based on statistics for the combined 13-county Twin Cities metropolitan area released by the Minneapolis Area Association of Realtors.
Never forget that all real estate is local and what is happening in your neighborhood may be very different from the overall metro area.
Click here for local reports on 350+ metro area communities
Click here for current interactive market analytics by area, city, county, neighborhood or zip code
Sharlene Hensrud, RE/MAX Results - Email - Minneapolis - St. Paul Real Estate Market
RELATED POSTS
January 2014 Market Update... sellers, it's up to you!
2013 Annual Twin Cities housing market... improvement continues, still breaking records
Record surge in home equity means more options for homeowners
Foreclosures at lowest levels since 2007