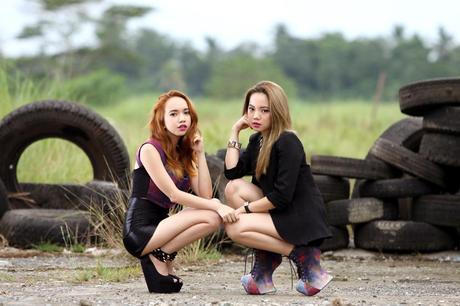 Featured Shoephorics
Hello everyone! It maybe a tad bit late to announce mid-month that Steph and I are the featured Shoephoric this September. Yay! You don't know how ecstatic we were when we both viewed our emails. We did our photoshoot asap!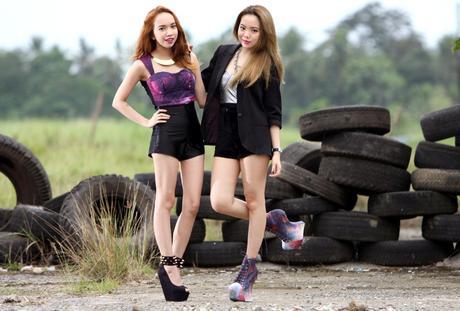 Galaxy? Bustier? Black shorts? Nevermind the matchy-matchy outfit. I eventually gave up wearing my black blazer here so we won't look too identical. Haha! Will upload some funny outtakes soon!

Meanwhile, why not sign up at Shoephoric and check out our shoe collection well? Now you can organize your shoes online. Who knows, you might be the next featured Shoephoric!
Steph: http://shoephoric.com/3790
WickedYing: http://shoephoric.com/4460
Stay wicked!