JWH Living: Our premiere brand and manufacturer for Modern and now Transitional vanities. JWH Living has been one of the leaders in the modern vanity industry, showcasing high quality solid oak products which matches their fiercest competition but at a fraction of the price. All of the products are made with solid oak, and features a soft-close feature on the doors and drawers. With drawers being three inches deeper than the industry standard, allowing that extra space we all need!
With their success in the modern category this brand has recently branched into transitional vanities bringing the same grade of quality as their proven line of modern vanities. This new transitional line showcases a Natural, Deep Espresso, and White colors with the names reflecting our constellations and the out of this world nature these vanities will bring to your bathroom.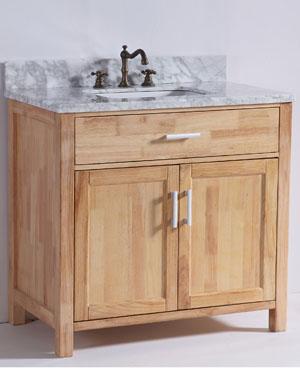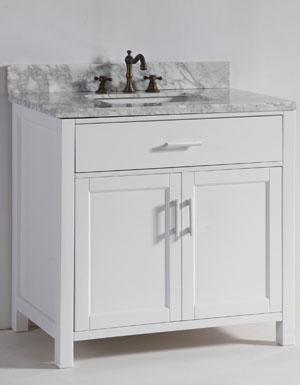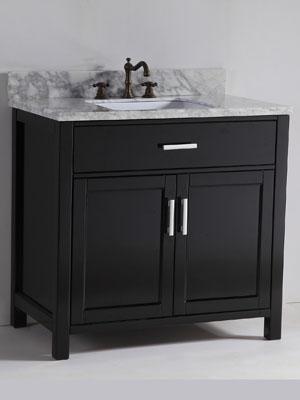 The 36" Ursa Minor vanity will be a great fit if you are limited in room but need an eye-catching, strong and sturdy, vanity. Its big brother the 72" Ursa Major will be the crown jewel to your master bathroom and will give you ample room and storage for your four hair curlers, and seventeen soap bottles.
The 60" Leo, 60" Aquila, 72" Grand Leo and the 72" Grand Aquila will compliment your bathroom by freeing the space under the sinks, with an open air design allowing your bathroom to feel less crowded and cluttered. You will also have plenty of storage behind the shaker style drawers and doors in the cabinet of the Leo line, or the flat faced natural toned drawers of the Aquila line. These are great choices for a person wanting a big vanity but limited to a small space.
If you are looking for modern vanities, some of the top and proven favorites of the JWH Living brand are as follows:
The unique and customer favorite 48" Double Celine Vanity. Customers love this vanity not only for it's ability to emanate modern style, but also for the ability to fit two sinks in a small space.
Customers looking for this 48" double sink style should also be pointed to the 48" Rigel.
Another customer favorite is the 33.5" Scorpio, as it has the ability to be adjusted all the way to 57", pair this with a second and you can have a vanity length of up to 114". The Scorpio combines a modern L-Shaped cabinet with drawer box which can flexibly placed to meet your own style standards.
Lastly, our 39" Crater and 39" Lune vanities are a classic modern design which fit almost any bathroom style.
JWH Living is the leading name in Modern vanities and the brand has high hopes to be in the forefront in the Transitional category as well.