In their 2007 limited edition capsule collection, Louis Vuitton issued a new take on their classic monogram.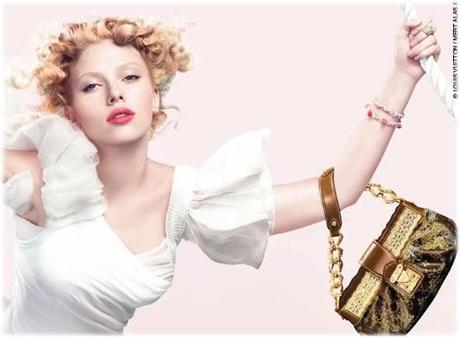 via Purseblog
The Dentelle line was inspired by the delicate lace featured in its design. The Lurex lace embroidery plays off of the classic, masculine LV monogrammed canvas, creating a fun mix with the super feminine lace. This particular bag was named for Kirsten Dunst by Marc Jacobs, who was inspired by her to create this boho-antique take on the classic Louis Vuitton sensibility.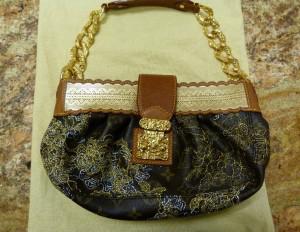 The screened gold lace along the bag's top looks almost like laser cut lace affixed to the leather; the intricate, hammered gold chain and clasp are definitely attention grabbing look that make this limited-edition Louis Vuitton totally unique.
To see Raymond Lee Jewelers entire selection of handbags, visit our Ebay site here.
Liz for Raymond Lee Jewelers, South Florida's choice for buying and selling authentic luxury handbags.