Alright Twihards, we won't deny you one of your high holy days on this auspicious release date of the next-to-last Twilight masterpiece: Breaking Dawn Part I. Today's Feature Friday item is as timeless as Edward Cullen, and bears an uncanny resemblance to The Ring.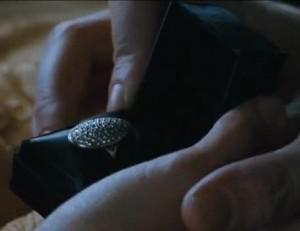 Soon to be overshadowed by The Wedding and The Honeymoon and The Baby (spoiler alert?), today is all about Bella's engagement ring from Edward. Raymond Lee Jewelers bought this 18K Two Tone Gold and Diamond Vintage Ring a few months ago, and we couldn't stop marveling at the similarities! So while you're waiting for your own Edward to come along and sweep you off your mortal feet, eye this beauty and keep on daydreaming – we'll be right there with you until the final premiere of Breaking Dawn 2!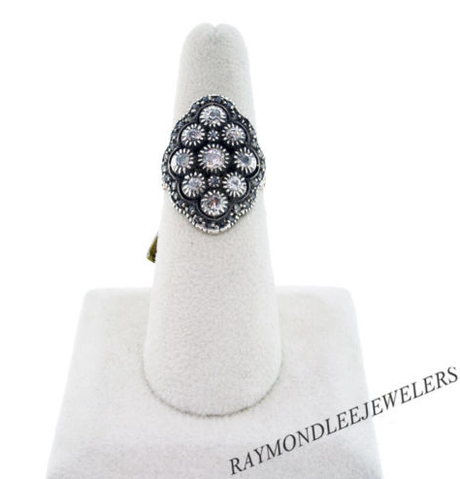 Category Rings
Style Cocktail
Description 18K Two Tone Gold and Diamond Vintage Ring
Weight (including stone) 4.4dwt (6.9g)
Gemstones Diamonds are VS/SI in Clarity, H/I in Color  Approximately 1.00ctw
Measurements About 1″ long and .75″ wide across the top
Size Size 6.5 (can be sized
Liz for Raymond Lee Jewelers, your source for diamond jewelry, luxury estate jewelry, and designer jewelry.