Hiiii guys. I always want to start posts off by asking how you are, but then I remember that this isn't MSN (omg right?!) and you can't answer me instantly. Therefore I'll assume you're all peachy and we'll move on.

Now, we'll start off by pointing out that when I say I'm pale; I reflect the sun. For real though you better get those shades on…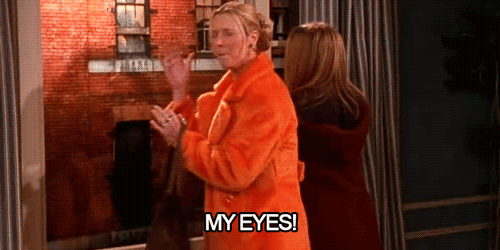 …So for me to say I've found a foundation that matches my skin tone perfectly is a real hallelujah moment. Yet here I am with my three favorite foundations that all match my pastiness!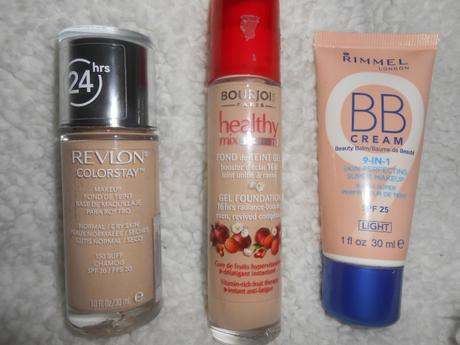 Revlon Colourstay in 150 Buff
When I first picked this up about a year ago I was 90% sure that it would still be too dark for me as this is actually the second lightest shade that they do. The lightest is called Ivory but it's more of a pink undertone and I need yellow (that's right, I can't even be considered an 'English Rose'), but it matches my skin so so well! It really is perfect. It's like my skin in a bottle… only less disgusting. I use this foundation whenever I'm feeling a bit crappy and need full coverage but still want something lightweight. I don't even have to blend it down my neck because it's that perfect!
Bourjois Healthy Mix Serum in 51 light vanilla
If you've been here a while you'll know that I've stayed away from Bourjois for a while due to a bad mascara experience, but I bit the bullet with this 'gel foundation' and I absolutely love it – I used it solidly for three weeks when I first got it! They say it's a 'vitamin rich fruit therapy formula' so it makes me instantly look more awake and it really evens out my skin tone.
Rimmel 9 in 1 BB Cream in Light
Okay, so this isn't actually a foundation but it's as good as. I haven't used it this year so far as I tend to save it for when it's far too hot for a full face of makeup, at which time I just pop a layer of this on with a few coats of mascara and some light brows. I'm pretty sure I need to pick up a new tube as this has probably expired, but from what I remember this honestly felt like I had nothing on my face. It's suuuper lightweight and has a pretty good SPF which we all know us pale girls need ;)

So there we have it; my top three pale girl foundations – now there's no need to walk around with bronzer smothered all over our necks in a desperate attempt to disguise the fact that what we thought was the palest shade has infact made our faces orange!