It's no secret I've got a botanical obsession. Playing with wedding flowers is one of my favorite leisure activities. I mean, I don't crash weddings to fondle the freesia or disassemble centerpieces at my friends' receptions. I imagine playing with them. Different textures, color palettes, height, shapes and vessels all combine to make each wedding floral arrangement a unique creation all its own. Don't even get me started on the various categories of bouquets. Well, I guess I already started, because these fabulous wedding floral guides do include a break down of different bouquet styles. But promise, I'll keep it brief.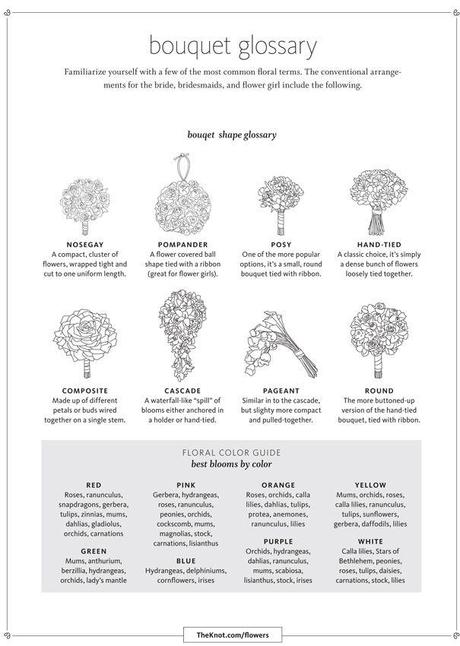 via The Knot
Never second guess the difference between a composite or round bouquet again.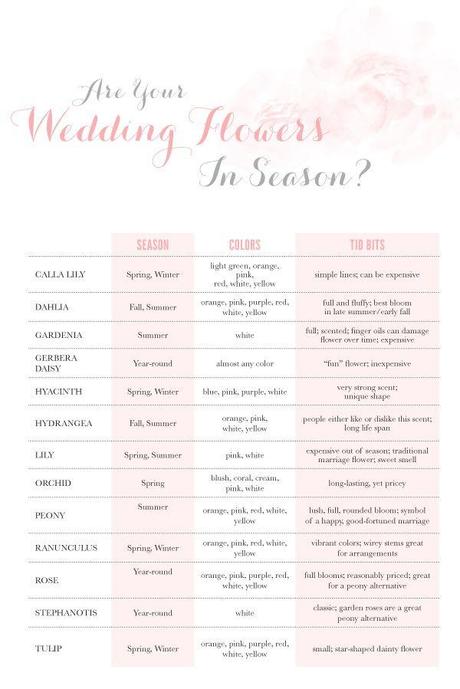 via Bayside Bride
So you don't get your heart set on Peonies in January.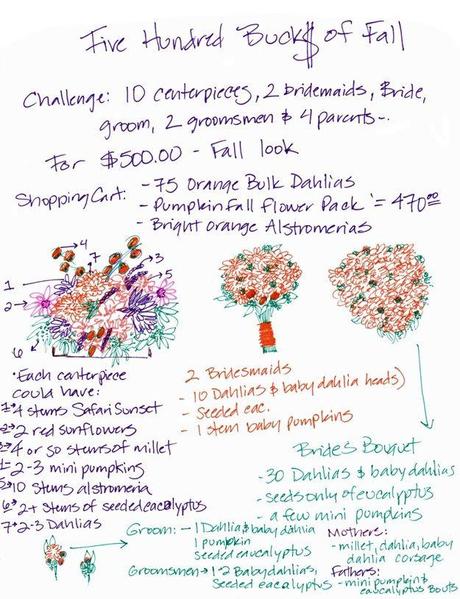 via One Wed
If you must DIY your wedding flowers, it had better be for $500 or less.

vai Linchpin
And finally, the best questions to ask any florist you're interviewing, to make sure they're the perfect fit.