*Sponsored post

With Father's Day coming up, Warren has given Sienna and I a few ideas of what to get. One of the websites he came across is Skate Hut so I thought I'd share his top picks incase you need inspiration too!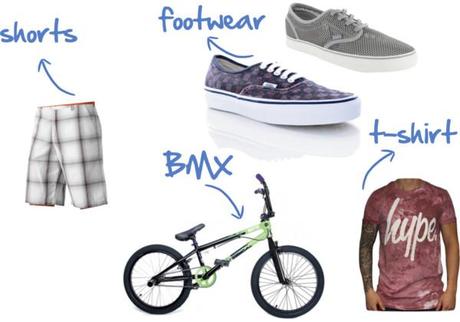 I don't know about you but in my experience, I have found that men go through shoes so quickly. Warren is always needing new shoes, I don't know what he does to them! He loves more casual shoes so both pairs of these fit the bill. I love the patterns and colours of the vans and the grey ones are just a good basic pair to have. 
Warren lives in shorts and t-shirts when the weather is even remotely warmer than winter so he is always in need of new ones. The Oakley shorts are nice because I think you could dress them up for an evening BBQ or meal out but they're not too smart for just a day at the beach either. The tye die t-shirt is in this rust/cranberry color which is my favorite color on Warren so I may have influenced this choice ;)
Last but not least, Warren is always on that he wants a bike. He'd love this BMX although I think I'd be a bit scared of him learning all the tricks, haha! I love the color though.
Would your partner love any of these for Father's Day?