With summer now in full swing, this is the best time to try out new recipes that are diet friendly and help cool you down after a long day trying to beat the heat. You want to find something light but still fills you up, which is exactly what this grilled chicken summer succotash is perfect for in any summer meal or occasion.
With fresh basil, lemon, lima beans, and grape tomatoes, these chicken cutlets are full of flavor that doesn't mean having another bland meal on your diet. This recipe will make four servings and is only a couple hundred calories because the chicken is skinless and you'll be using very light ingredients in the recipe.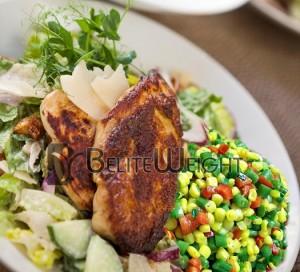 Here are the full list of ingredients you will need:
Four thin chicken cutlets, skinless
1/4 tablespoon of salt, low sodium
1/4 tablespoon of pepper
One tablespoon of olive oil
One cup lima beans
1/2 cup corn
One pint of grape tomatoes
One tablespoon Parmesan, grated
1/2 cup fresh basil, chopped
And here are the instructions to make this meal:
Take your four chicken cutlets and season them with the salt and pepper, coating them evenly. Next, grill the chicken cutlets for about three to four minutes on each side until well cooked. Put aside.
Next, get a large skillet or frying pan and put it over medium to high heat. Add in the olive oil and coat the pan. Next add the lima beans and the corn together, stirring, and then add in the grape tomatoes. Cook until the grape tomatoes are starting to burst. You can also toss the mixture if need be. Take off heat and let cool a little.
Next add in the grated Parmesan cheese to the mixture. Finally, add in the basil leaves for taste and add in lemon wedges and the chicken cutlet on the side to complete the meal. You can also add a whole wheat roll and mozzarella balls for a fuller meal.
Recipe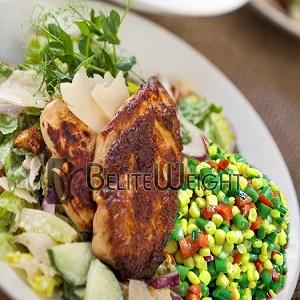 Recipe Name
Fat Burning Recipe: Chicken Cutlets with Succotash
2014-07-04 2H30MTotal Time 2H30M
no rating





Based on 0 Review(s)