Today's construction world is full of competitors. Many developer companies are buying new properties in order to take advantage of the current pricing. Once projects are advanced, they have to pass through the city submittal process, and in order to be effective developers need to create outstanding 3d renderings to wow the people involved in their community and afterwards the officers from the city. Builders understand how important is to get this permits fast, and this is why photorealistic architectural rendering is given a huge value.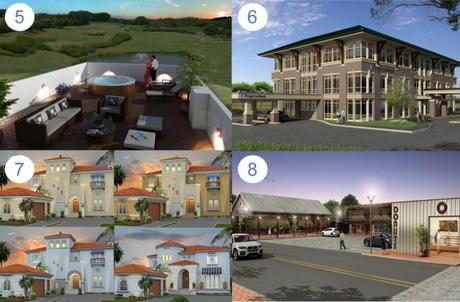 However, not every rendering may be successful at the first meeting with the City Council. This is something that happens often. In order to assure faster approvals it's better to look for a reliable rendering company that can generate impressive architectural perspective renderings with rush deadlines, and can be flexible enough to quickly respond to a fast revision before the final deliverables are produced.
If you are a professional from the Real Estate business, it is likely that you already know that final high quality computer visualization products use a good amount of memory. They consist of large image files that are sometimes difficult to send through email. A traditional option used in addition to e-mails is an ftp account. However, today we want to give a special mention to cloud systems available online that give a great advantage at the time of sending the architectural perspective renderings large files that are difficult to release fast by using other means. The 2 internet applications that many architects and developers use are Yousendit and Sendthisfile. So, let's explain their benefits together with the advantages and disadvantages found on each system.
As an introduction, we would like to say that both file-sending systems will help you deliver files really fast and easy. Just with one or 2 clicks you will select the file you are looking to release, you add the e-mail address of the person you are sending to, and finally you will just need to press the send button. The receiver will get the attachment right in his inbox.
The first program we are going to compare is Yousendit. Probably you have already heard once about it. This software sends large archives really fast. As great news, the company provides a free lite version to try the service. According to today's date for the Lite version, the firm offers 2GB of storage, and gives the opportunity to send files with a maximum of 50Mb. The service is also offered and enhanced with 2 other type of payment plans. Please visit [yousendit.com/compare-plans] web-site to learn more about it. We have tested and used the service for a couple of years and it has been of great aid for our 3-d rendering project deliveries.
The other known application is Sendthisfile. At their business website they offer a good amount of princing-plans. There is also a Free account alternative. In their particular case, they let users to send bigger files than You-sendit, of up to 2GB of size. However, their file transfer speed may get slower with bigger attachments. You may check for the different possibilities at [sendthisfile.com].
In order to get more information or try both cloud software-programs it would be a good idea to browse through their webpages and learn more about each of them. The free-versions provided will help you test the services and decide which one is better to help you send your architectural renderings information and comply with the important requests of your clients and providers.