Fashions Blog:
Vote for Vita di Moda Now!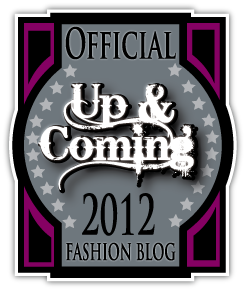 Over at fashionsblog.com, a panel of judges have been choosing 20 blogs to put into a final draw. The chosen winner will win a variety of prizes, one of which is an $8000 Editorial in Runway Magazine! You can see how excited I am that Vita di Moda won week #19 and now that the voting has opened, I'm going to need a little favour from you guys.
Click this link here and vote for Vita di Moda. It's just a simple list, click Vita di Moda and then hit 'done'. It couldn't be simpler. Two seconds out of your time is all I'm asking for :)
I hope you all vote and I want to thank you in advance for doing so!!