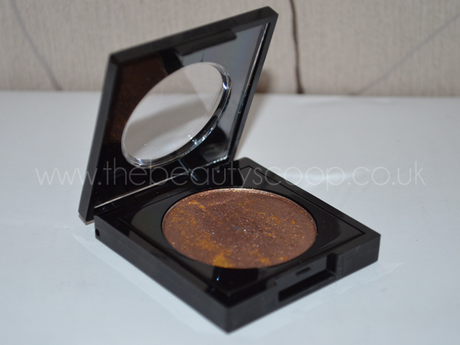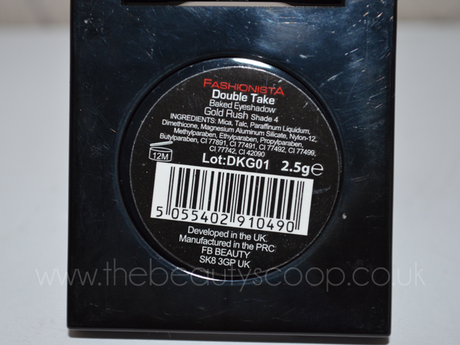 The packaging does mark fairly easily, but it's of no detriment to the product.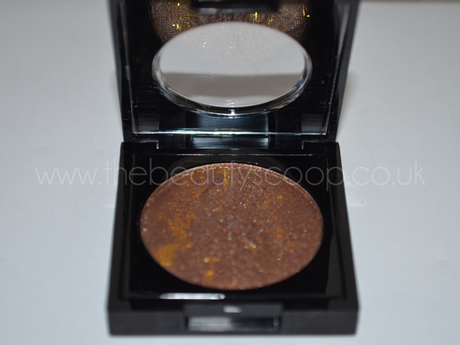 Another FashionistA eyeshadow today, this time it's Shade 4, Gold Rush, a gorgeous golden shade with just a hint of bronze in there too. The finish to this eyeshadow in the pan is different to the ones I've already shown you, in that it has more of a marbled finish, with different shades running through it - and quite honestly, it's partly why I chose to buy it, as I was very interested to see how this would affect the color.
As you can see below, it's a gorgeous color and in my opinion you can see both the bronze-y and gold shades coming through in the swatches, and indeed on the eyes.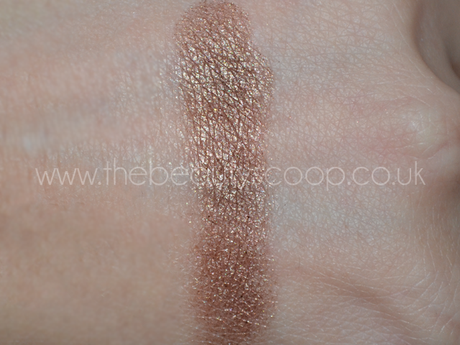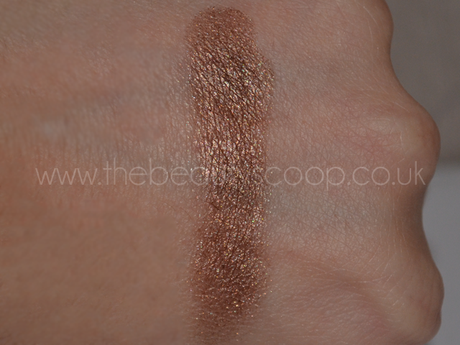 As usual, with any color that appears to have different dimensions to it, I have shot the swatch in different lights and without flash too (bottom photograph), just to show how the light affects the hue.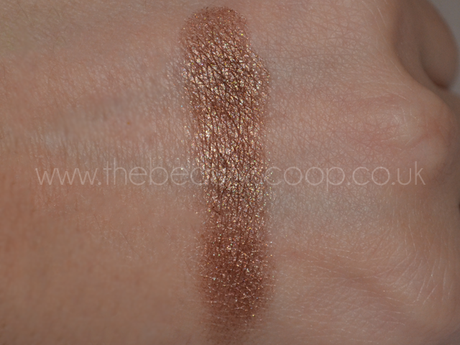 Application is great with little to no fall out, and the pigmentation is good too, although you can build this color a little more than some of the others in the range, which is great if you're just looking for a light wash of color over your lids.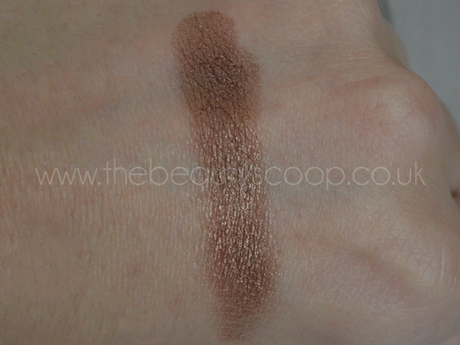 Daylight, no flash.
These FashionistA shadows all retail at around the £4 mark and there appears to be offers on the range quite often, meaning that you can often purchase a number of shadows for a lesser cost, or you can buy the shadows and get a free palette etc. I bought mine when there was a 5 for the price of 3 offer on but I know there have been different offers available since the release of the range.
In all fairness though, they're not expensive shadows without an offer, and the quality for the price paid is exceptional. :-)
Visit Superdrug!