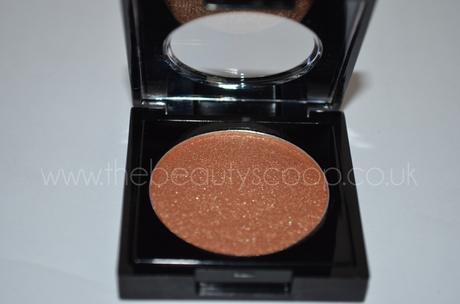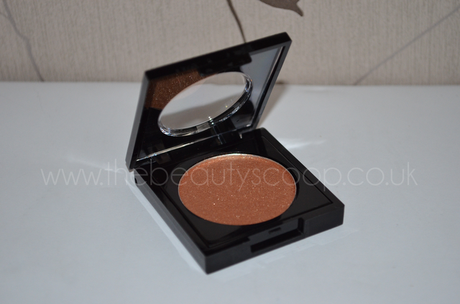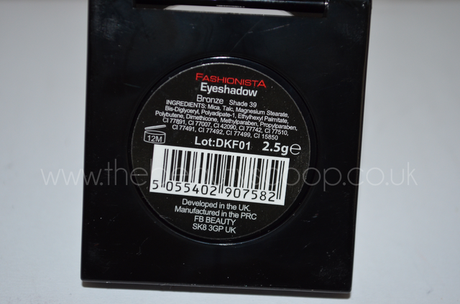 Another beautiful eyeshadow from the FashionistA range here today, this time is's a gorgeous coppery shade (with the shade name of Bronze?!). Just look...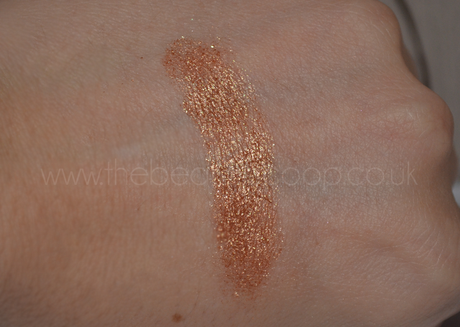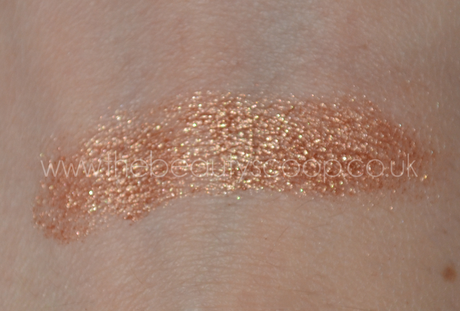 The pigmentation in this one is good, but I did the same amount of swipage (ha) as I did with my
FashionistA Brunette Bombshell
shadow and it does appear to be a little less pigmented, but not to a degree where I'd advise against buying, because as you can see, it still shows up brilliantly on the skin.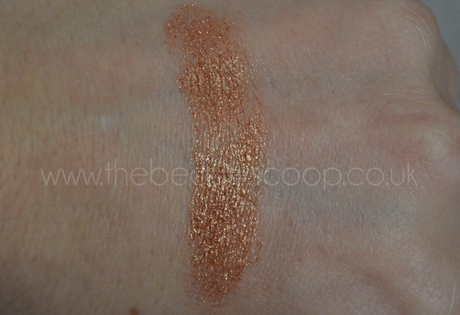 Daylight, no flash.
Application is good, the shadow is easily blended and there was less fall out when using this shade than there was with Brunette Bombshell (unless I missed it as it is lighter), yet it still maintains a shimmery finish that I absolutely adore, and even without flash, it shimmers. Lovely.
These FashionistA shadows all retail at around the £4 mark and there appears to be offers on the range quite often, meaning that you can often purchase a number of shadows for a lesser cost, or you can buy the shadows and get a free palette etc. I bought mine when there was a 5 for the price of 3 offer on but I know there have been different offers available since the release of the range.
In all fairness though, they're not expensive shadows without an offer, and the quality for the price paid is exceptional. :-)
Visit Superdrug!