Net-A-Porter posted THIS link this morning. Ever since, I've been in Fashion La La Land.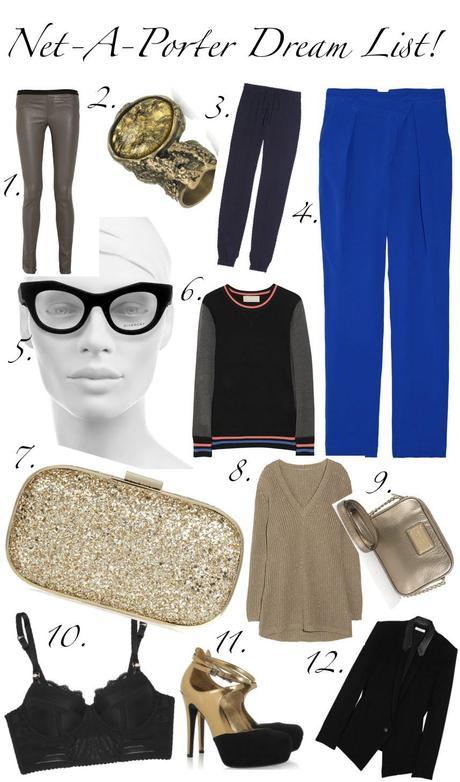 1.Stretch-Leather Skinny pants
2.Arty Gold-Plated Glass Ring
3.Staten Tapered Silk-Georgette Pants
4.Asymmetric Silk Crepe de Chine Pants
5.Cat Eye-Frame Velvet-Covered Acetate Optical Glasses
6.Varsity Wool Sweatr
7.Marano Glitter-Finish Box Clutch
8.Oversized Knitted Cotton Sweater
9.Jet Set Small Metallic Leather Shoulder Bag
10.Stella McCartney Caroline Wriggling Mesh and Lace Bustier Bra
11.Quinn Metallic Patent-Leather and Suede Pumps
12.Leather Trimmed Wool Blended Crepe Blazer
This is a pretty expensive list for this young lady. Thats why its a wish list. Dream away all you Fashion addicts like myself.