It's Spring! Well, kind of, we seem to be having a nice sunny day, followed by gray skies, rain and cold. We are in this transitional period, yes, it is annoying not knowing what to wear but at least it gives the opportunity to mix and match outfits.
For some reason I am stepping out of the usual safe monochrome looks and adding color to my wardrobe. So here are some of my recent purchases, I try not to buy in to trends and shop flippantly but it seemed like the ideal time to change.
I am keen on headwear, and always looking for a new cap, but it is rare that one catches my eye, then a came across this House Of Holland x New Era snapback on ASOS and it ticked all the boxes (i.e. COLOURFUL!). I was craving some trainers too, I find it impossible to come across comfortable footwear, then there was these DC skate shoes in TK Maxx for just £25 (they are £65 in Schuh). Ideal!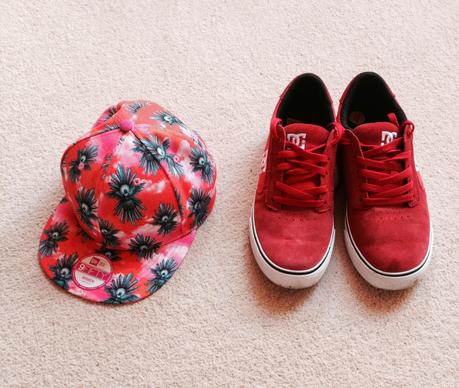 I also had some new sunnies on my list. I still wear my Dior Homme ones I invested in in 2007 but I was after something new, that won't set me back £££'s then I found these in Topshop for £16, I dig the color and the shape works with my face pretty well too!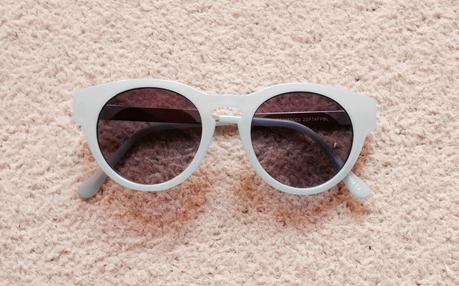 I rarely venture into Primark, I guess I am a bit of a snob sometimes, I didn't intend to go in, never mind buy owt but I went in with a friend a left with a backpack for a fiver and this baseball tee for £8. Crazy prices. When I have more money I will invest in this bag from Topshop, hopefully soon, it's perfection!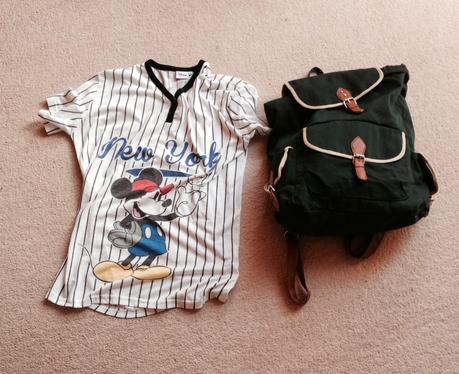 Let's hope the sun sticks around a while!