Paris-based fashion magazine Dull focuses on the new talents being involved in the current fashion revolution – it showcases portraits of young designers, figures who are contributing to reshaping the face of fashion, and big names who have succeeded in transforming society by presenting new styles, positions and movements; Paris Jackson and Tyga are few of the artists already been featured. Dull follows in the typical magazine format, but its essence is informational and investigative fashion journalism. Its current stockists network includes selected stores and newsstands in France and abroad, as well as online, and is published in both English and French. We caught up with Aurore Hennion, founder and editor-in-chief, to discuss the fashion revolution today, the challenges of running a fashion magazine in France and standing out within the competition in the fashion publication industry.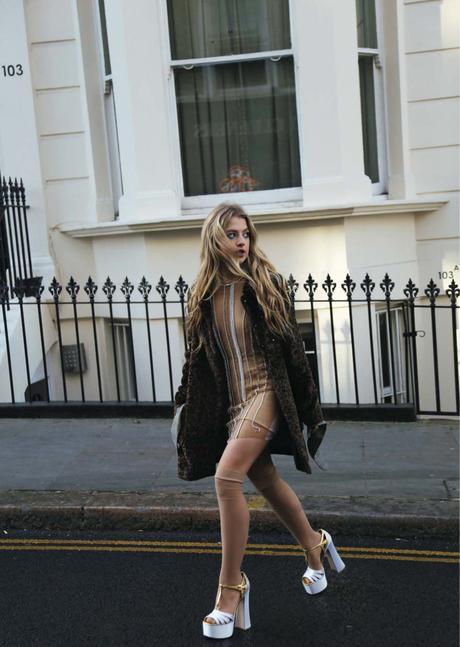 Anais Gallagher
What is your background and what were you doing before Dull Magazine?
I graduated from IPJ, a Parisian journalism school. I started working in Economics as a freelancer, and then I realized that fashion journalism was a really deserted field. There were hundreds of fashion magazines, but not that many with real in-depth articles. So I created one.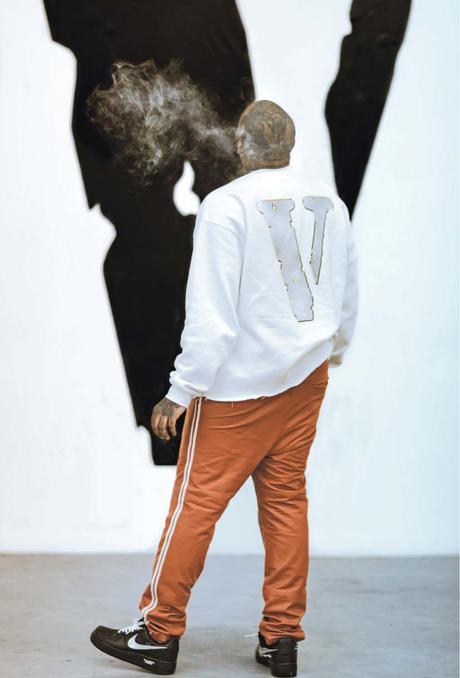 Asap Bari
What is your main role in Dull?
I am the editor-in-chief. I am in charge of commissioning articles from freelancers, generating ideas for features with writing staff, editing and rewriting articles, sending out briefs to writers – which can include word count, deadline, fee and writing style, proofreading all pages before going to publishing, networking with others at industry events, assisting other staff to meet their deadlines. And I write articles; but less and less.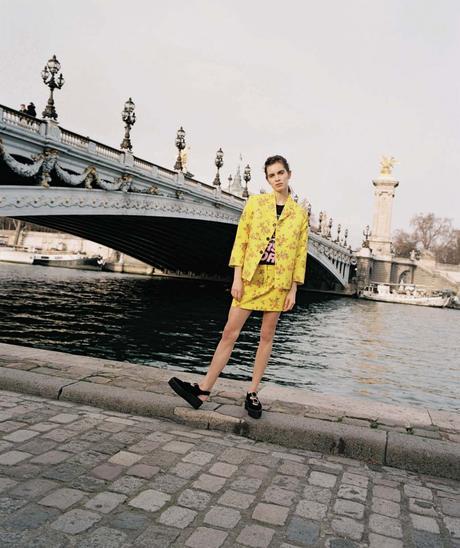 Ashley Williams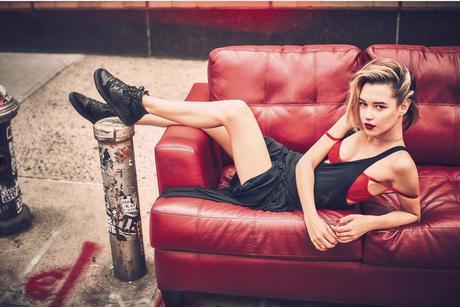 Sarah Snyder
How do you decide on content for your print and online edition?
The most important thing is knowing who your readers are. And then we have to choose the subject like we talk to them. For the web edition, it's more instantaneous, about what's going on now. The print is more in-depth.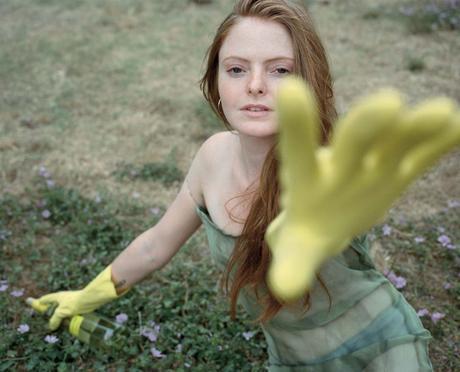 Bror August
Why launch another fashion magazine focusing on emerging designers? What is your niche that would set you apart?
Investigation and journalistic approach.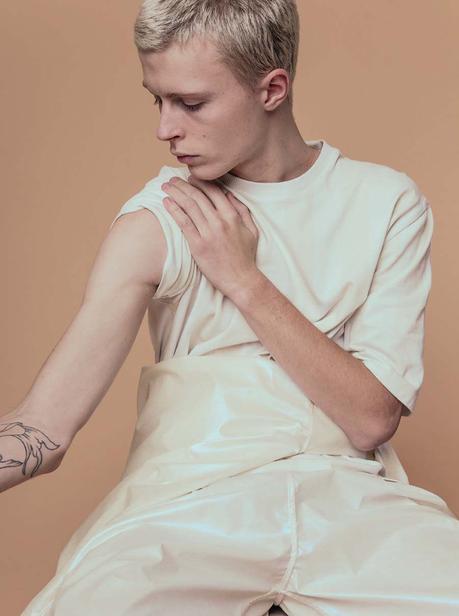 Cottweiler
Many celebrities have been featured in your publication. How did you get them to participate?
I have the idea and then I ask them. I want to feature people that haven't done any covers yet (like we were the first to do an editorial with Paris Jackson, Sarah Snyder or Brandon Lee) or at least you don't see everywhere yet. So, this implies that we have to look for these people. Then it's the easy part.
LRS
I was browsing through your list of stockists, which you have many of. Next to which publications is your magazine sold? How is knowing your competition helping push your work forward?
It's very important to know your competition, so you don't have the same content. We are next to Dazed, i-D, Paper – magazines like that. They are older, so more famous. I mean who would refuse a Dazed cover? That means I have to work harder for the same result and be more imaginative.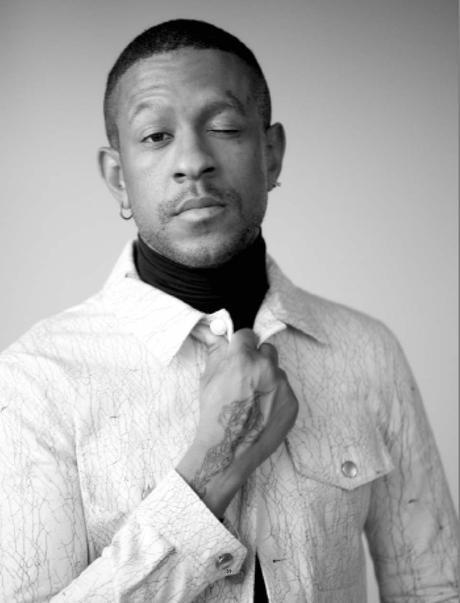 Mykki Blanco
I believe you target the international fashion market but how does it feel running an independent magazine in France?
There is no magazine in France for young designers; that is why I targeted French market and did it in French, but when you work in fashion it's easier to be in English. So, we did both and brought the translation annex. France is more about who you know and what you've done before. In the US or UK, it's more about what you have to offer. People are more open-minded. I was the first to defend Paris, but in the end I have to admit: France is really conservative.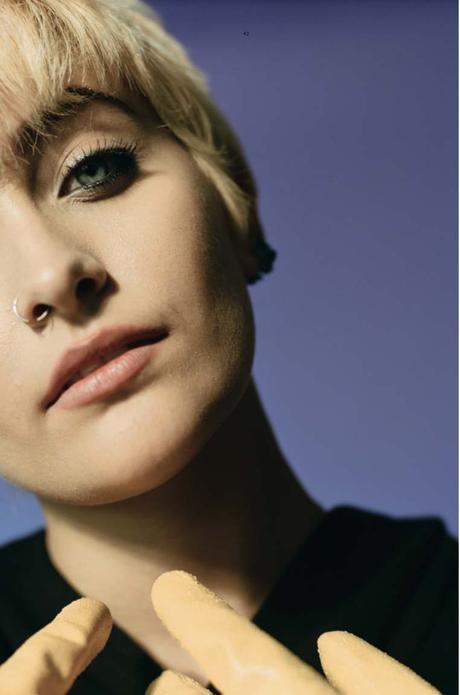 Paris Jackson
Could you describe for us what the current fashion revolution is all about? How is the world of luxury changing?
Social media have changed the game. While before, luxury brands or Vogue dictated what people should wear, now you can select what you like on Instagram or on Kendall Jenner. The brands also look at the data they have collected to decide what they are going to offer. So they had to adapt to the people!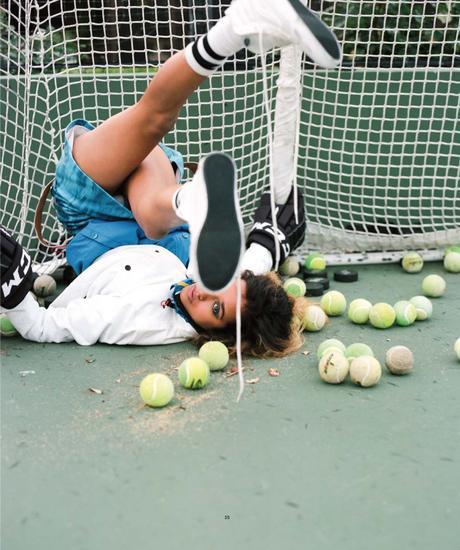 Tommy Genesis
What are the characteristics of people who will change the face of fashion?
It might sound corny but they believe in themselves. They are not trying to please everyone by losing themselves in marketing rules. That does not mean they don't listen. And they work hard!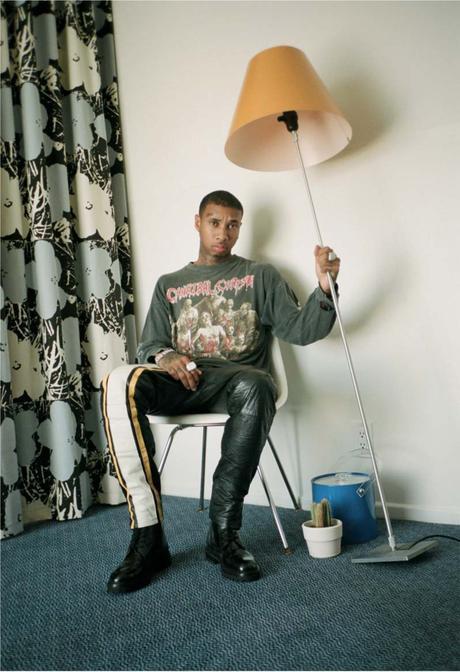 Tyga
What are you currently working on and what are your future plans?
I am working on an annual event, a new digital project, and a secret plan to help young designers. Dull is the first step.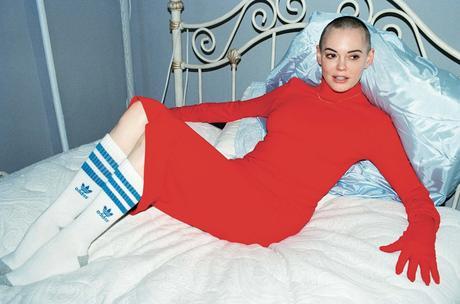 Rose McGowan
www.dull-magazine.com
Images © Dull Magazine