It's Australia Day on January 26th and all over the globe people will be celebrating everything Oz from flip flop contests to barbeques and surfing. If you're living in the UK then you can pretty much rule out a balmy outdoor barbeque but that doesn't mean you can't make the most of Australia Day in other ways! Are you doing anything to celebrate? Thinking about Australia Day got us thinking. The sunny climate and warm weather talk has got us all in the mood for the impending spring season and the fashions that will soon be finding themselves into our wardrobes… so if you want a sneak peak at next season's hottest trends, read on.
Spring time fashions are great because it's a really versatile season so whether you're looking for dresses in larger sizes available in the UK, petite, tall or maternity clothes then take note of the following trends soon to be the next big thing.
The clean, crisp look
White is such a cute color for spring. Fresh and sharp, it's a great way to embrace springtime fashion. Forget prints and bold patterns for now, if you're wearing white it's best to keep things simple and classic – it'll make much more of a statement. Whether it's a clean cut, thin outerwear garm or a dainty skirt or dress, you'll make a great impression in white this spring.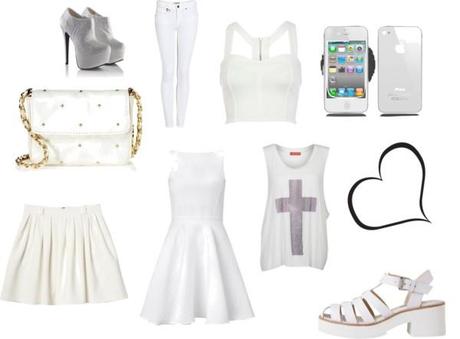 white by
cleverlittlebuttons
featuring party shirts
Denim
Denim is always a popular spring / summer fabric because of its boho chic vibe and country and western look. It's worth investing in a good quality piece of denim clothing to ensure it lasts a full season without looking tired. It's not all in the jeans though, a great denim shirt can go so far in spring, it makes the perfect piece of outerwear for throwing over a dainty top if it's a bit breezy outside.
Look mean in green
As well as white symbolising new life and the start of spring time, green is also a sure way to suggest the start of a budding new season. From deep forest greens to lush bright shades, tepid teals and moreish mint tones, green has been all over the runway and is totally the accent color of SS13.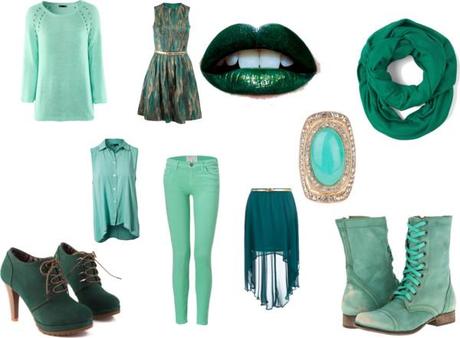 green by
cleverlittlebuttons
featuring tall shirts
In between fashions can be tricky to master as you don't want to rush into SS13 fashion when it's still icy out, so try slipping the odd print or  style into your new season wardrobe slowly but surely – once it's totally acceptable to rock the spring look, you'll already be miles ahead of the trends anyway!