This week has been a very exciting, yet very rushed for me!
Not only am working on DC Wine Week and co-hosting an event appropriately titled Red, Burgundy & Plum: A Night of Fashion & Wine, but I was also selected to appear in Washingtonian Magazine's online site Shop Around Blog for their What I Wear to Work series.
Would you believe I am their FIRST pregnancy feature?
Wow!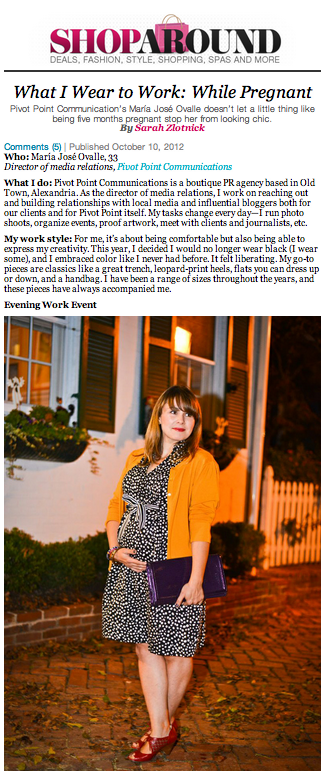 I had to come up with four different looks that I wear to work and describe each one depending on what part of my job I am handing that day. Being in PR I do about a million things at once, so describing my responsibilities wasn't difficult.
Oddly enough when it came down to actually putting the looks together, I got a bit overwhelmed. OH THE PRESSURE! I tried to vary up the outfits and not repeat shoes or major pieces. A bit tough considering my wardrobe isn't massive, but I made it work.
Here are my four looks and what I am wearing.
LUNCH WITH A JOURNALIST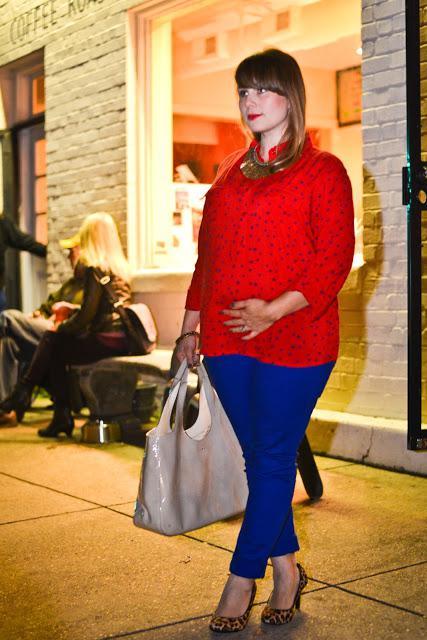 Animal print pumps - Target Aurora Blue Maternity Rockstar jeans - Old Navy Nude patent Kate Spade bag  Red and blue stars blouse - Old Navy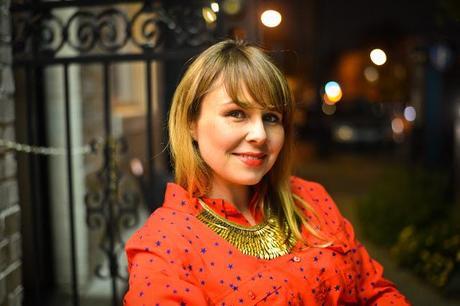 Stella & Dot Pegasus Necklace from stylist Kristin Biggs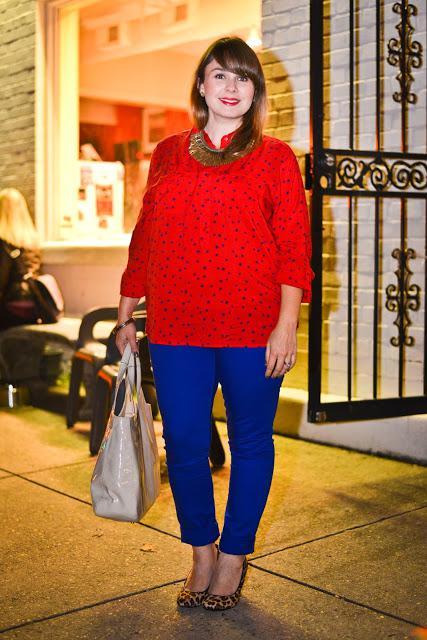 NEW BUSINESS MEETING/PITCH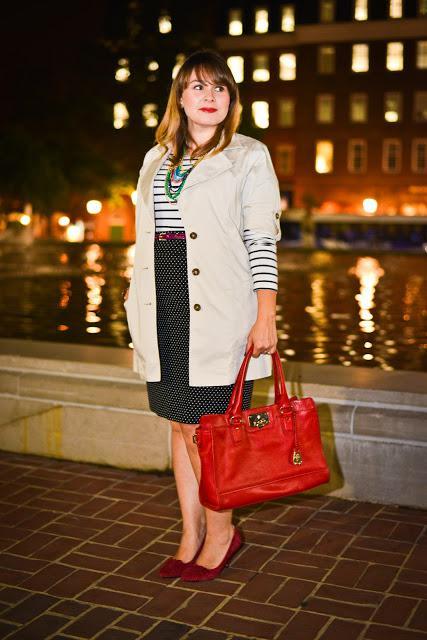 Enzo Angiolini Burgundy Pumps - TJ Maxi Red bag - Cole Haan Polka Dot skirt - Lisette L Striped top - Primark Trench - CAbi Clothing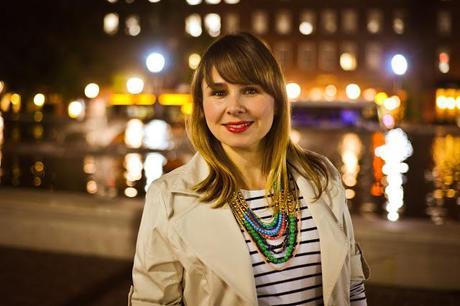 Stella & Dot Zahara Bib Necklace 

EVENING WORK EVENT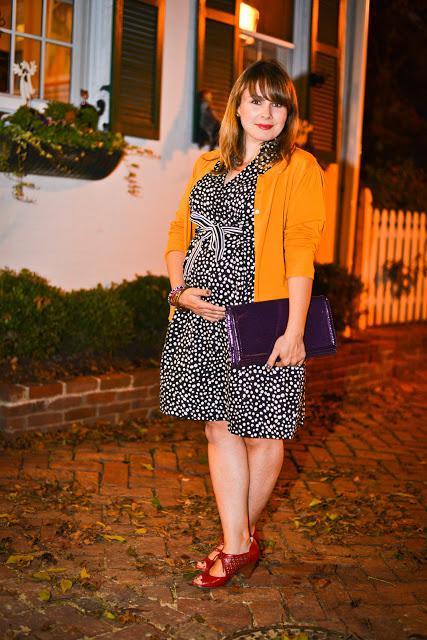 Polka Dot dress - Motherhood Maternity from 4 years ago Mustard cardigan - from my mother's closet Stella & Dot Bangles Purple clutch - Banana Republic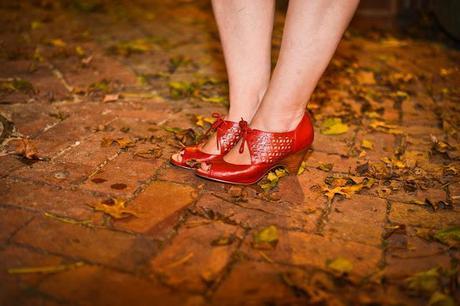 Red open toed lace pumps - Nine West
NAILING THE WORK-LIFE BALANCE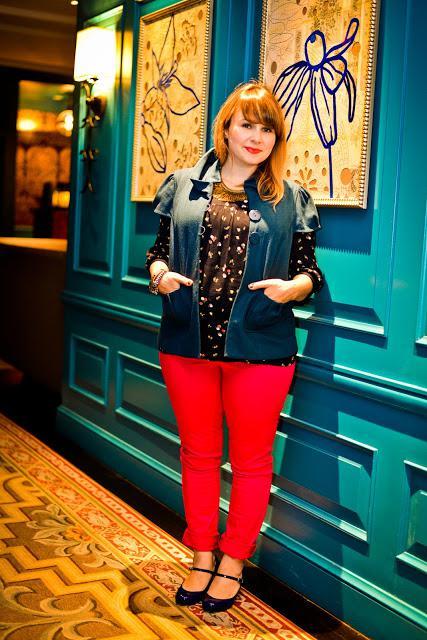 Blue patent pumps - Marks & Spencer Pink Maternity Rockstar jeans from Old Navy Floral top - Cath Kidston Teal blue short sleeved jacket - unsure, but may be Dress Barn
We shot around Old Town, Alexandria at night with photographer Kate Warren of Go Kate Shoot and after each shot, I just popped into local cafes to change into the next outfit. It was fun, but lots of work! 
Glad I don't have to do that every day. 
I do hope you read the full feature on Shop Around Blog where I go into more detail about my job and about each look.
Happy Friday everyone!