Thursday night was Vogues FNO. For fashion bloggers it's one of the most highly anticipated events of the year, we come together like a swarm of bees whilst we laugh, drink and
drool over the honey that is on Bond St! I had the day off on Friday, so the night was planned to perfection; finish work, travel quickly to London, swig as much Champagne as I dare wish then take full advantage of Friday as a day of recovery.What was not planned to perfection so much was my fluey illness that has decided to spring itself upon me the last few days. Which meant me spending my Thursday night on the sofa watching a tragic episode of 'Don't Tell The Bride', a big blanket wrapped around myself as I proceeded to go from hot to cold every 10 minutes with my helpless dog on my lap constantly nudging me for attention. *Hmm Prada or Flu....* I know what I'd prefer.
Still feeling awful now, I decided a little peek at  Topshop's website was needed, they're always a good start on Autumn/Winter clothes front. Well not so much a peek, but an entire plan for payday was created. Here are my top picks of what will be in be good company for the rest of my clothes in my wardrobe...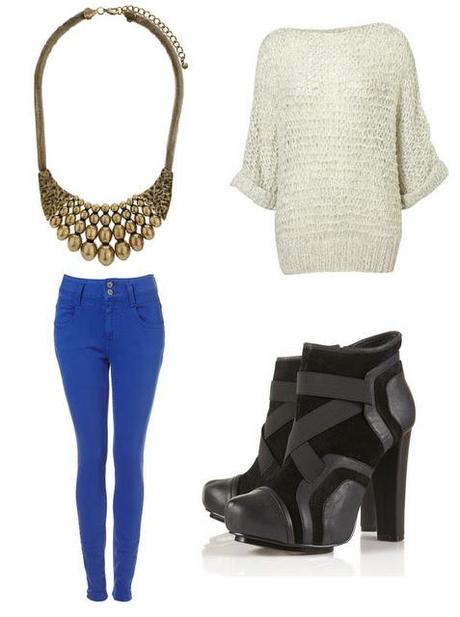 Necklace - TOPSHOPJumper - TOPSHOPJeans - TOPSHOPAnkle Boots - TOPSHOP
XOXO