Fascinating City of Limassol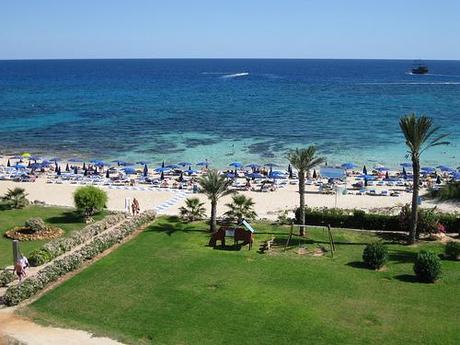 Limassol is the second largest city in Cyprus.  The city is located on Akrotiri Bay at the southern border and is the capital of Limassol District.  The population is 235,000.  Busier cities become much more fascinating because of the tourism and economy.  With the tourists coming at such a high rate the island is extremely beautiful.  There are many luxury hotels and beaches along the coast that make Limassol interesting to many people.
Ports of Limassol
Limassol has two important ports, commonly referred to as the "old port" and the "new port".  The new port has the greatest commercial and passenger flow of traffic and is the biggest port in Cyprus.  With these ports being so important to Limassol they are used greatly for transporting goods.  Some main items that are exported are grapes, wines, carobs and citrus fruits.  Items that are imported often are cereals, vehicles, machines, textiles, agricultural medicines and fertilizers.   Wine is extremely important to Limassol because they have many wine companies on the island.  Wine and brandy are produced by the grapes that are grown there on the countryside.  Not only are the grapes of excellent quality but they have also won several awards for the wine.  Everyone from the tourists and the locals know about the fantastic wine in Limassol.
Landmarks
If you are planning on coming to Limassol there are so many great sites to see including castles, museums, and sculptures.  There are nine amazing castles on the island but you are have to see the medieval castle.  It has been around since 1000 AD.  Supposedly Richard the Lionheart was married here with is fiancée on their way to Holy Land.  At one point in time the castle was used a prison but now it is only used as a museum.
You can also go to the archeological museum and see the discoveries that are displayed there.  A very interesting set of collectables are available for viewing.  You can see stone axes from the Neolithic and Roman period and Roman terracottas.  There are also many sculptures, gold jewelry, coins, columns and vases. Seeing antiques is quite fascinating to many people and is definitely a must see.
If you like folk art then you have to go to the Folk Art Museum.  It is in a beautifully preserved old house and holds the objects and collectibles throughout it for you to see.  There are more than 500 exhibits in the house in only six rooms.  Definitely a must see.  Some of items to be viewed are national costumes, tapestries, embroidery, wooden chests and different pieces of clothing from town costumes and jewelry.
There are so many interesting to write about and view that you can't always figure out where to start.  From their public gardens to the museums to the beautiful luxury hotels in Limassol you will never have a boring time.  Just make sure to bring along your camera and document everything.
Featured images:
To go Limassol would be something Maria Nikolaou has wanted to do for years now and is interested in just about everything there is do there.