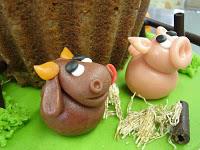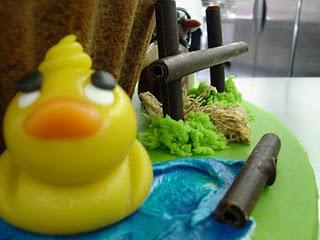 Last week saw us fulfilling a request for 11 cupcakes and a giant cupcake for a regular customer sons party.
No perticular theme was suggested but the party was being held on a farm for some under 10's so we got Farmyard happy in the kitchen. I think they look superb Vincenzo and Anna have outdone themselves!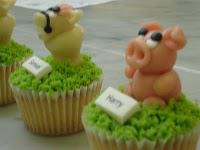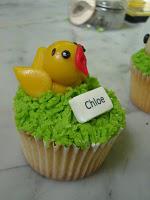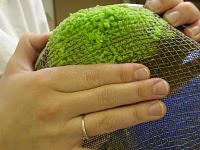 The grass is created by pushing green marzipan through a strainer to create a string effect, its time consuming and fiddly but it really looks great!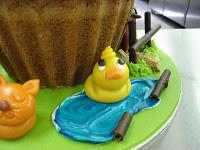 Nice little touch from anna here putting our little ducky in its own pond!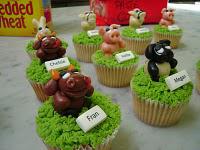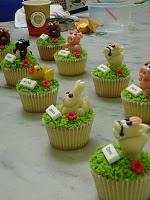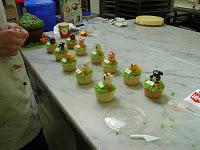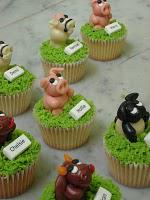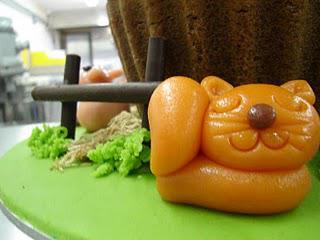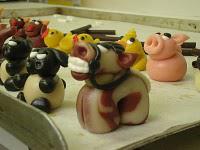 So what do you think, get in touch or post your comments here we are interested in hearing your thoughts on our cakes from over the past year, what are your favorites, anything you would you have done differently and which ones had you heading for the shops in a sugar craving craze?!