Incipio presents a revolutionary case compatible for your iPhone 4 and iPhone 4S, called the  dermaSHOT. This case provides a tight fit and unlike the other silicone cases that can be found on the market, dermaSHOT is improved with an anti-static coating that keeps the silicone remaining non-sticky. Smooth and sleek to the touch, this case for iPhone 4S will protect your telephone from sudden bumps, dust and even water drops. It is made to follow the shape of your device without covering the buttons and ports, leaving them all fully accessible.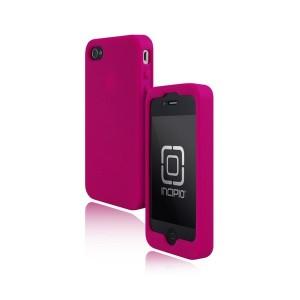 dermaSHOCK Silicone Case for iPhone 4/4s
Incipio,  a famous producer of  model- specific cases and covers for Apple devices , offers the dermaSHOT silicone iPhone 4 accessory  in several beautiful colors, such as Fuchsia Magenta,  Golden Rod,  Purple and many more.  All you have to do is pick one you like the most. Light Purple is our choice (image above).