Whether you're watching a movie, surfing the Internet or typing an e-mail, with this case you will always have a perfect angle experience. This  360 ° rotatable case for Galaxy Note 10.1 , which primarily serves as a stand, can be used in the horizontal and vertical position and at different viewing angles.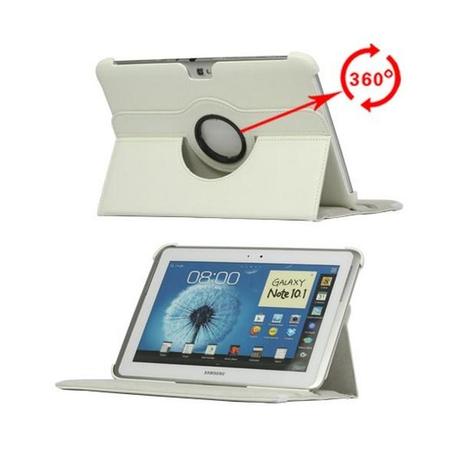 Galaxy Note 10.1 Case with 360 ° rotatable stand
This Galaxy Note 10.1 case is made of strong genuine leather. The inside of the case is covered with a soft lining that provides a perfect protection of the 10 inch display, leaving all buttons and ports open and ready for use. Another additional feature is the recess for the stylus pen which is a very convenient Samsung gadget. Now thanks to MyTrendyPhone sale,  you can save 30-80% and this high quality functional case is now priced at 16.60 euros!!! Hurry up and use this fantastic offer during the stock clearance sale!
*The protective case with rotary stand for Samsung Galaxy Note 10.1 is available in red, pink, brown, white and light blue!