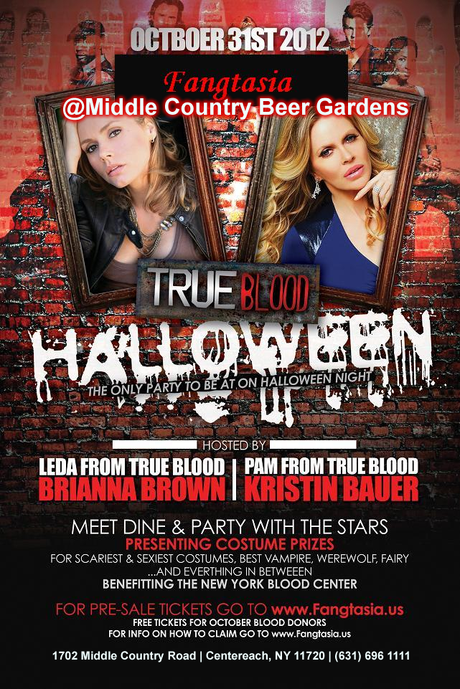 Halloween is the night where the Supernatural run free, and we in Shreveport know Fangtasia as the all you can eat Vampire bar where everyone except teacup humans are welcome. They are once again showing us their love for the living by inviting us to an event for a dead good time.
The shindig is goin' down at The Middle Country Beer Garden in Long Island, New York. Dinner and meet and greet with hosts starts at 8pm. Pre-Halloween costume party starts at 10pm.
All Halloween and True Blood costumes are welcome. Costume prizes will be given out by hosts.
All blood donations in the month of October qualifies for a free ticket and group pictures with True Blood stars on the night.
For tickets log onto Fangtasia.us and for table reservations or for more information call 631-294-2358