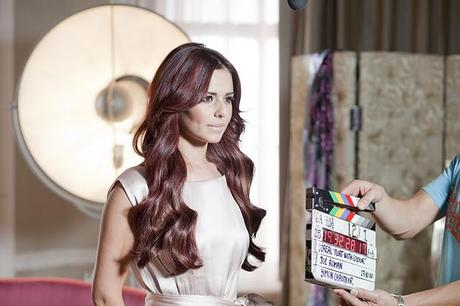 Ever fancied the chance to get yourself on TV (without having to spend weeks of your life in a house with people you hate)? Well, L'Oreal are currently on the hunt for 3 girls to star in the next Casting Créme Gloss TV advert, alongside their spokesmodel, Cheryl Cole. They're looking for a blonde, a brunette and a redhead, so if you think that you fit the bill, read on...
"From 31 October to 27th November, fans of Casting Créme Gloss and Cheryl Cole will be able to enter a picture of themselves in either 'tempting blonde', 'rich brunette' or 'fiery redhead'.
To enter visit www.facebook.com/LOrealParisUK and click on the application button which appears on the left hand side of the page, follow the steps to enter and upload a picture of yourself then ask friends and family to cast their vote from the 28th November to 4th December 2011.


The most popular blondes, brunettes and red heads will be shortlisted for a L'Oréal Paris Casting Day where you will receive a makeover by our hair & makeup artists in preparation for a live audition, in front of a panel of judges. This will be your chance to go in front of the camera and tell us why you love Casting Crème Gloss. And yes, you can even utter those famous words, "Because you're worth it!'


The winners will then be chosen to appear in an exclusive new L'Oréal Paris Casting Crème Gloss TV advertisement campaign for 2012, alongside Cheryl. Who knows, you could be the next color crush!


* Competition open to all UK and ROI residents aged 16 and over. Entrants must register with L'Oréal Insider. No purchase necessary. Entrants must color their hair using Casting Crème Gloss. Closing date 27/11/2011. For full Terms & Conditions and to enter visit Facebook.com/LOrealParisUK."