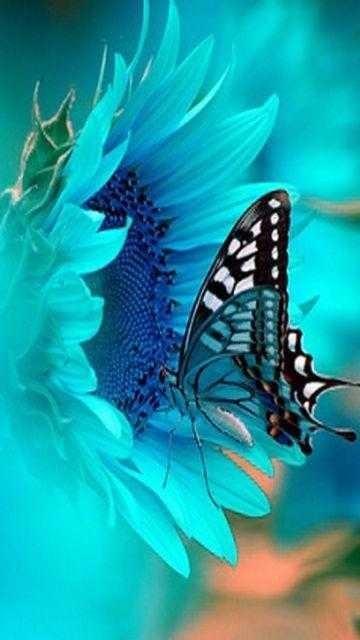 Famous People with Colon Cancer
There are many famous people with colon cancer. Cancer does not care if you are famous or not. Famous people suffer from the same illnesses like everyone else. Regardless of:
economic status,
culture, or
education level – anyone can get colon cancer.
Among the famous people with colon cancer are Sharon Osbourne, Ronald Reagan, and Tony Snow. You can see a more complete list of colon cancer patients below. And there are many more people than these.
Here is a list of some other famous people with colon cancer:
Corazon Aquino, former president of the Philippines
Milton Berle, American comedian, died March 27, 2002 at the age of 93
Lillian Board, British athlete
Dick Dale, surf guitarist whose cancer has recurred as of 2008
Denis D'Amour, guitar player for the band Voivod
Claude Debussy, French composer
Babe Didrikson Zaharias, American athlete
Conrad Furey, Canadian painter
Ruth Bader Ginsburg, U.S. Supreme Court justice
Audrey Hepburn, actress, died January 20, 1993
Pope John Paul II
Carolyn Jones, actress, known for playing Morticia Addams in "The Addams Family". Diagnosed with colon cancer in 1982, died one year later in 1983.
Eartha Kitt, American singer and actress, died December 25, 2008
Jack Lemmon, American actor, died of colon and bladder cancer on June 27, 2001, aged 76
Vince Lombardi, coach of the Green Bay Packers, died of metastatic colon cancer
H.P. Lovecraft, horror writer
Marilyn Martinez, comedian
Walter Matthau, American actor, had metastatic colon cancer, but died of heart disease on July 1, 2000, aged 79
Lois Maxwell, Canadian actress, known for originating the role of Miss Moneypenny in the James Bond movies, died September 29 2007
Tammy Faye Messner, American Christian singer, evangelist, died July 20, 2007
Elizabeth Montgomery, American actress, died at age 62, 8 weeks after diagnosis
Jeff Moss, co-founder of Sesame Street
Sharon Osbourne, British reality TV star and talent show judge, diagnosed with colon cancer in July 2002, aged 49. She has recovered.
Ronald Reagan, U.S. President
Rod Roddy, previous announcer for "The Price Is Right," died at age 66, 2 years after diagnosis
Mstislav Rostropovich, one of the greatest cellists of all time, died April 27, 2007
Gary Rowe, Tennessee State Representative
Charles Schulz, creator of 'Peanuts,' died at age 77, 60 days after diagnosis
Joel Siegel, movie critic and host of "Good Morning America," died at age 64, 10 years after diagnosis
Tony Snow, White House press secretary under George W. Bush died July 12, 2008 at the age of 53
Darryl Strawberry, baseball player
Facts on Colon Cancer
There are always small numbers of cancer cells in our bodies. The body has systems in place to prevent them from growing beyond a specific limit. But when these controlling systems do not work properly, cancer cells start growing abnormally. Eventually this unrestricted growth leads to the formation of tumors.
The cells in your body divide and multiply. One cell divides into two or more cells, called daughter cells. Your body experiences about 10,000 trillion cell divisions in a lifetime. But after 52 divisions in each specific cell, the process of division and multiplication stops. Cancer cells however do not stop dividing and multiply indefinitely
Colon cancer is cancer of the large intestines. This includes the colon, rectum and appendix. When colon cancer occurs in the last six inches of the large intestines, it is called rectal cancer. Colon cancer is also known as colorectal cancer.
A lot of people want to know about the facts on colon cancer. This is due to the high incidence of colon cancer. The American Cancer Society reports that nearly 112,000 cases of colon cancer and 41,000 cases of rectal cancer are diagnosed annually.
The Beginning  Early Signs
Many people do not experience any symptoms in early stages.
Early signs, if any, include:
Changes in bowel habits
Blood in stools
Continuous cramping
Abdominal pain
Gas
Who is at Risk
Most people diagnosed with colon cancer are 50 or older.
People with a long history of inflammation of the colon are at risk.
Colon cancer may run through generations of families. But only 5% of cases are due to inherited causes.
Diet that is low in fiber and high in fats and calories is considered a risk factor. The diet of developing countries is less prone to lead to colon cancer.
People suffering from diabetes.
Unhealthy lifestyles. One of the major causes of colon cancer is smoking. In addition, inactive individuals and those who drink too much alcohol are more likely to develop colon cancer. One who believes they may fall into this category may want to consider a complete alcohol detox, either on their own, or with a treatment center.
Those who have undergone radiation therapy to treat other cancers, especially directed at the abdomen, are at risk.
"Colon cancer is treatable if diagnosed in its early stages. It can also be prevented if we make dietary modifications."
When to Consult a Doctor
If you have any early symptoms, consult your doctor immediately.
Keep in mind that colon cancer can occur at any age.
If you are in a high risk category, be sure to get screenings done regularly.
Screening is recommended after 50 years of age. If there is a family history of colon cancer, the doctor may advise earlier screening
The facts on colon cancer should help in having a better understanding of colon cancer prevention. Colon cancer is treatable if diagnosed in its early stages. It can also be prevented if we make dietary modifications. The sad part is that we tend to ignore our health due to the fast lifestyles that we have adopted.
Take good care of your health. Eat healthy foods, exercise regularly and most importantly, stop smoking. If you do get colon cancer, do not lose heart or give up. The illness can usually be managed to ensure a healthy life.
Protect Yourself From the High Cost of Cancer
According to the recent studies, American men have a 44% chance of developing cancer while the chances for women are about 37%. The general risk of developing colon cancer in the United States is about 6%. For this reason, it's important for everyone, particularly people above the age of 50 years, to go for routine screening.
Whether discovered early or late, cancer is a debilitating disease due to the care, costs and the mental and physical trauma involved. Many times the cost of treatment leaves the patient in heavy financial distress.
Most insurance plans do not cover the total cost of the treatment, which leaves the patient and their family in a lurch. These days people have started purchasing affordable supplemental cancer insurance that can help in covering otherwise uninsured expenses related to cancer illness. If you would like to learn more about supplemental cancer insurance you can click here.
Written by Steve Goldner -