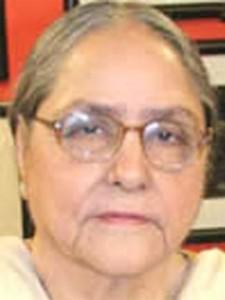 Famous novelist Razia Butt passes away
Famous Pakistani Novelist and story writer Razia Butt passed away on Thursday at the age of 89 in Lahore. Her funeral prayers will be performed on Friday after Asar prayer in the Defence area of provincial capital.
Razia Butt felt pain in her chest late on Thursday night and subsequently went unconscious. The family members rushed her to a hospital where she succumbed to the aliment.
Razia Butt had written more than 50 Novels and 350 stories. Her famous novels include Mamly dil kay, Qurban Jaon, Spain ka Safar, Saiqa, Chahat, Rabi, Naila, Zindagi, Aashi and many others.
Seven of Razia Butt's novels had been adapted into the movies. Apart from this many drama serials were also made on her stories.
Recalling the precious student days of her life during an interview, Raiza Butt told that she used to read the novels of then famous novelists clandestinely as it was a scowl-upon activity for young girls in those days.
Sharing an interesting occurrence about her quintessential love for the Urdu language Razia Butt said she was in the 10th grade when she secured cent per cent marks in Urdu. Her principal, who was an English woman, flung her exam paper at her teacher saying it is not possible to obtain cent percent in a language paper. Her teacher replied that if it was possible reward 150 out of 100, she would have done so.
In the last years of her life, Razia Butt was no longer interested in reading as expanding electronic media had replaced the position that books used to take in her life.
Razia Butt was impressed with the role of media, about which she had said. "Media has made it easy for me now, with its numerous shows on culture and literature, to get my dose of knowledge without reading."
Surprisingly, contrary to her novelistic nature, Razia Butt was no longer interested in watching TV plays and movies and instead she preferred to watch National Geographic channel.
"There are so many people in the house and each wants to watch a different channel, so I don`t get the opportunity to watch movies on TV. However, whenever possible, I do watch National Geographic channel as I am very fond of that, and if I get the time and the chance, I watch a play occasionally," Razia Butt had said.