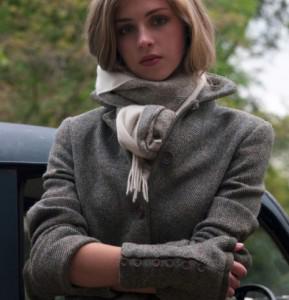 Today, I decided to post something helpful and useful for my readers for Fashion Friday. When my friend Currie and I were chatting at the pool, I asked her if she thought a wardrobe checklist would come in handy for building a functional fall/winter wardrobe. She said she wished she had a checklist as she begins to shop for new things for the fall. (She's even beaten me to the Nordstrom Half-Yearly Sale–but it continues through August). What the "big time" fashion consultants always say is, it's quality vs. quantity. You want to purchase nicer pieces that have staying power for all your staples. You can discard the trendy stuff more cheaply, but the staples are the ones you want to be in your closet for a while. Using this checklist will help you put together a very function, basic wardrobe from which you can add on and get creative.
Just click on the checklist below to print the worksheet. Stuff it in your bag and take it with you when you go shopping. But before you do that, check and see what you have from last year that's still in good shape and is functional. There is no need to buy new pieces when you already have ones that work. And, this will also help you to create your own style that works for your personality, lifestyle, and career.
I hope it comes in handy for you. I know I'll be looking at it as I update my fall wardrobe.