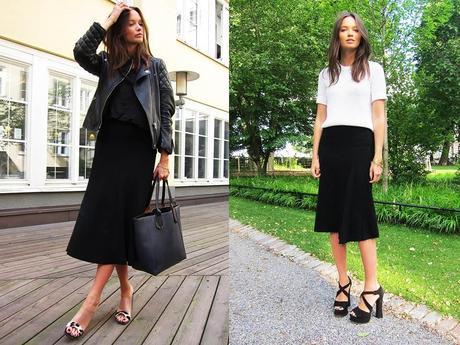 Columbine wearing skirts from Zara and Nina Ricci (similar here)
The mid-length skirt is one of those things that I had to try this season. I mean, we have seen it on the runways and bloggers and fashion magazines are telling us that this is the piece of the season (together with many other stuff). Well, I did try one and it wasn't very successful (see here). I looked 20 kg heavier and 20 years older and no woman in their right mind would want to look like that. So for me, it is a big NO. But I do love how Columbine looks in her below-the-knee skirts, she looks so fresh and polished. Okay okay, she is one of those girls who would look stunning with a potato sack on, so that doesn't really count. I also loved the mid-length white skirt from Zara on the models but again that doesn't count either.
My advice is: if you are tall (I mean model-height tall) and preferably on the thinner side, you should try it. If not, well, let's say that there are better options for you out there. If you feel like trying one, check out Zara as they have plenty of shapes and colors.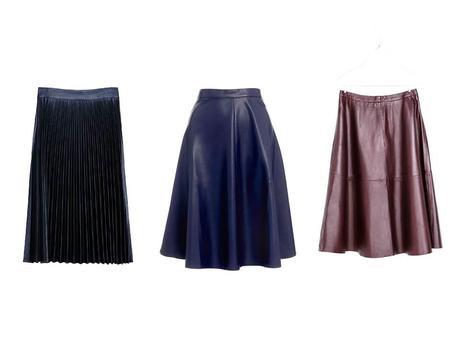 Pleated skirt (zara), faux leather skater skirt (whistles), leather skirt (zara)
How about you my dears, will you be trying one of these skirts soon ?
xx Marta