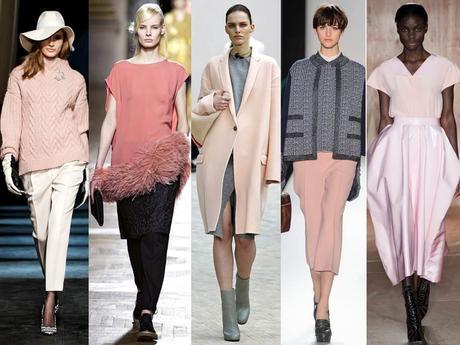 By Malene Birger, Dries Van Noten, Céline, Mulberry, Roksanda Illinic (source: style.com)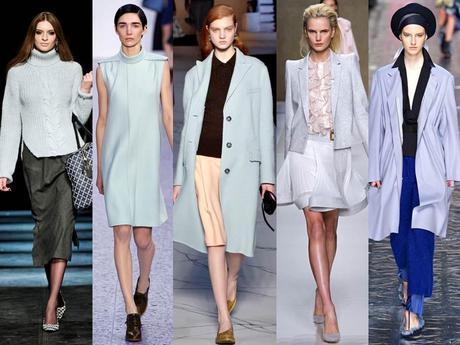 By Malene Birger, Chloe, Rochas, Blumarine, Acne (source: style.com)
This season's challenge will be to make baby pink and baby blue look edgy and cool, at least for me that is. Mmm... I could work with baby blue but pink, this is way more difficult. I have trouble imagining how baby pink would look something else than girly and romantic and even the runway is not being very helpful.
Are you going to fall for baby colors this season ? As for me, I wouldn't say no to a baby blue sweater but that is probably the further I can go with this trend...
And if you are looking to renew your wardrobe by adding some colors, here is some inspiration.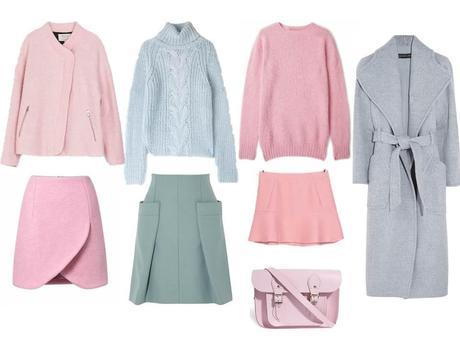 From top left: wool cardigan (zara), turtleneck sweater (by malene birger), crew neck sweater (ymc), belted wool coat (theyskens theory), petal hem skirt (carven), a-line skirt (chloe), mini frilled skirt (zara), stachel (cambridge company)
xx Marta