After my first disappointing safari in South Africa, I was ready to get to the reasons I went to Africa in the first place: adventure activities and experiencing the culture. While the southern region of Africa (South Africa, Botswana and Zimbabwe, with the exception of Lesotho) are incredibly touristy, they are action-packed. Zimbabwe in particular has just about every adrenaline-packed, heartbeat-racing activity you could ever want to do.
Perhaps the main draw in Zimbabwe is Victoria Falls, the massive waterfall that divides Zimbabwe and its neighbor to the north, Zambia. At 1,708m long, it is classified as the world's largest waterfall; on the Zambian side you can actually (illegally) hang over the edge of it and look at certain death if you want. Below the waterfall courses the Zambezi river, one of the most notoriously dangerous rivers for commercial rafting in the world.
My friends and I spent four days here checking out just about everything that was on offer between the four of us, and here were our absolute favorites:

Walking With Lions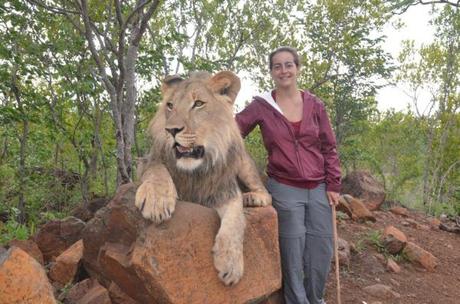 Hanging out with wild animals for commercial and tourist purposes will always divide us on the moral and ethical issues, and in this case, one of my friends raved and the other ranted about the experience. In Zimbabwe you can experience being right up close and walking with lions, holding their tails while you traverse around their stomping grounds. I had originally planned to do this activity but a last minute injury meant I had to back out. (Photo used with permission.)
Bungee Jump/Flying Fox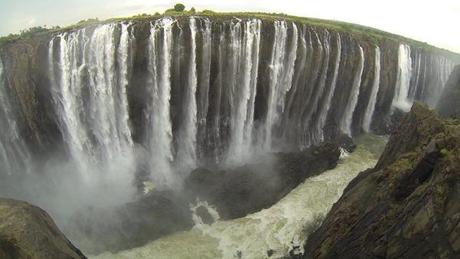 I'd like to claim I missed out on this one because of my injury, but the truth is you couldn't pay me to jump off a perfectly good bridge; out of an airplane a dozen times, no problem, but for some reason bungees make me panic. The other less startling option for those afraid of bungee jumps off the bridge over the Zambezi is the flying fox swing; essentially strapping yourself into a harness and gently swinging off a platform off the bridge in a slower arc. Less straight down, same panic, but perhaps baby steps for those wanting to ease into the bungee world. I filmed my friends, one of which had to be pushed off the edge, white faced and screaming, but laughing at the very end who eventually conceded she loved it. No thanks!
White Water Rafting and Riverboarding
My friend has had dreams of rafting the Zambezi for her entire life, as it is one of the hardest commercially available series of rapids in the world. At this point, I had rafted numerous times and had no serious interest but agreed to go along anyway. While signing up in the tourism office, a video of rafting was being played on endless loop that showed rafting alternated with crazy people who jumped out of the raft and went down the rapids with flippers, a wet suit and boogie boards. Yup, in Zimbabwe you can go down some of the most dangerous commercially rafted rapids with a boogie board and a helmet. This sport is apparently known as riverboarding, and I was instantly in love. It did not take much to convince my friend to change her dream of rafting the Zambezi to a new dream of rafting and riverboarding it instead.
Finally, there are the usual assorted tourism activities associated with major parks: helicopter rides over the waterfalls, hikes through the park, and zip lines.
All of the activities in Zimbabwe are ridiculously overpriced compared to other hot spots in the world for adventure tourism, ranging from $150USD for the lion walk to $240USD for the riverboarding/rafting combo. Ask around, and if you can, book all of your activities through one provider for a discount. We were able to a score 3-for-deal that helped take some of the sting out of our weekend, but my friend still managed to spend well over $1,000USD for three days of fun, so budget accordingly.
Despite my injury participating in one of those activities, I thoroughly enjoyed spending time at the waterfalls and getting my adventure thirst out of my blood.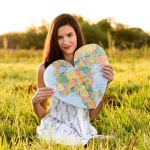 Traveling Soon? Help Support Our Site!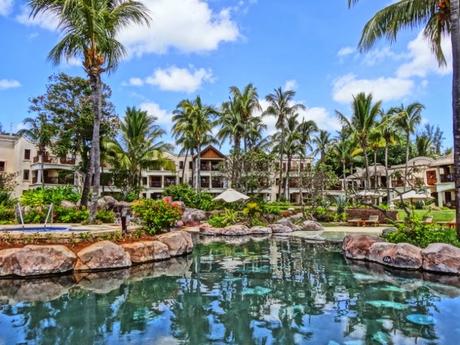 Did you find this article helpful?
Book your hotels using our affiliate link at
Booking.com
to help support our site! By using our link we'll receive a small commission which helps keep this site going. Planning to travel with Airbnb instead? New users can enjoy a
credit
on us for signing up!