While the blogosphere is all about New York Fashion Week with SS 2013 collections and the upcoming London, Paris and Milan Fashion Weeks, I'll do the opposite, I'm still going to focus on fall and winter trends. We will have plenty of time to review all those spring and summer trends when the time comes, right ? Today let's revisit velvet !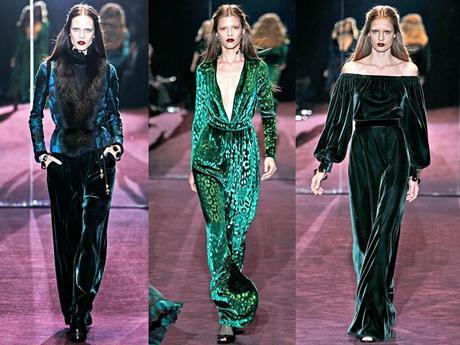 Fall Winter 2012 Ready to wear - Gucci (style.com)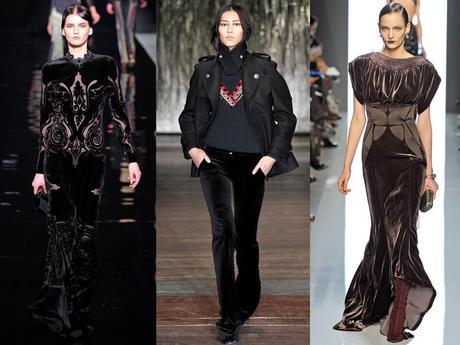 Fall Winter 2012 Ready to wear - Etro, Altuzarra, Bottega Veneta (style.com)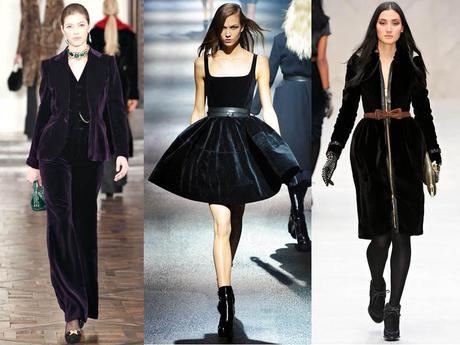 Fall Winter 2012 Ready to wear - Ralph Lauren, Lanvin, Burberry Prosum (style.com)
Velvet is far from being my favorite fabric. Except for a few velvet blazers, I haven't worn velvet for a long, long time. And I didn't miss it. I was dubious about this trend but to as soon as I saw how Gucci made it look gothic and sensuous I just wanted to jump into a velvet gown and never take it off. In a few months I went from zero-interest in velvet to velvet-obsessed and I'm guessing I'm not the only one.
If you're not yet convinced but are willing to give it a try, start with a safe pair of velvet flat shoes, and see how it goes. If you're into velvet already, I would recommend a velvet gown like this Talbot Runhof burgundy dress, not easy to wear but magnificient. In any case, don't forget to wear luxurious velvet with dark burgundy lips like the models on the Gucci show, so gorgeous and oh-so trendy !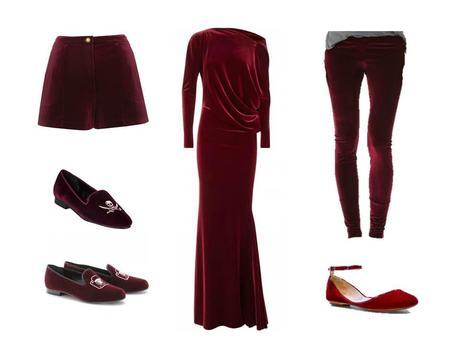 From top left: shorts (topshop), Talbot Runhof dress (harvey nichols), LNA leggings (shopbop),
Jon Josef skull loafer (jildor), Marc Jacobs slippers (my theresa), ankle strap ballet flats (
zara
)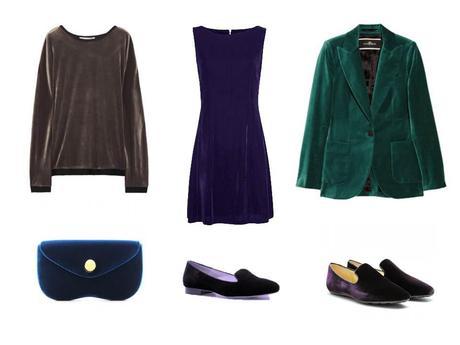 From top left: Les Chiffoniers sweater (net-a-porter), sleeveless dress (mango), By Malene Birger blazer (net-a-porter), Miu Miu clutch (my theresa), basic slippers (
zara
), Jimmy Choo slippers (my theresa)
If I had to choose from my selection, I would go for a pair of slippers, the velvet shorts, the velvet blazer, the velvet leggings and a velvet gown (wait, was that too much ?).
How about you, will you feature velvet in your wardrobe this season ? I'm betting that you will...
xx Marta