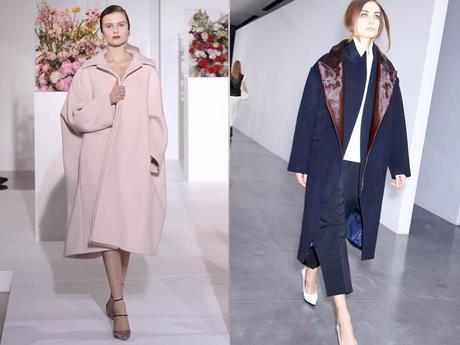 Fall Winter 2012 Ready-to-wear - Jil Sander and Céline (style.com)
Oversize, oversize... Oversize is a perfect example of how fashion works. You see something new which you don't necessarily like but after seeing it for a while your eyes adjust and suddenly it is like it was always there. If you saw a girl on the street wearing an oversized coat two years ago you would probably assume that she was wearing her mother's 80s coat (and that wasn't a good thing). Now, you will probably think that she looks great and you will ask her the brand of her coat, right ?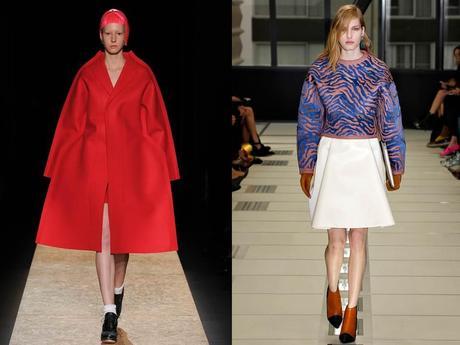 Fall Winter 2012 Ready-to-wear - Comme des Garçons and Balenciaga (style.com)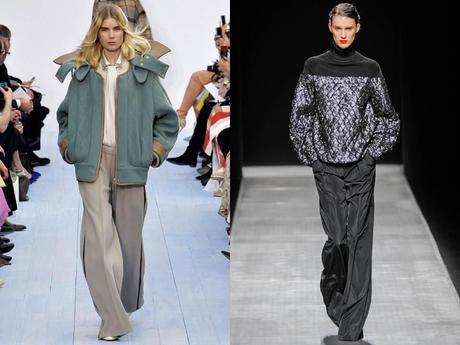 Fall Winter 2012 Ready-to-wear - Chloé and Sportmax (style.com)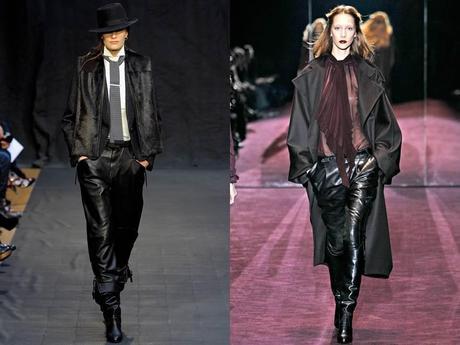 Fall Winter 2012 Ready-to-wear - Hermès and Gucci (style.com)
Probably not the most flattering trend, nor the easiest to wear in real life because let's be honest, there is a thin line between looking straight from Céline's catwalk and from a bad 80s movie, but if you can pull this one you really can be the coolest girl on the block.
For a safe try out, go with Mango's mega popular oversized coat with contrasting sleeves (all the hype bloggers have one) or even safer, go with a crisp white or denim oversized shirt. They are loose but not shockingly loose.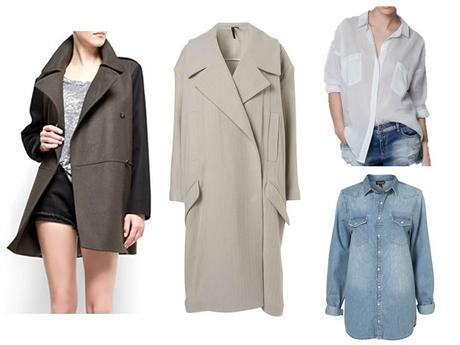 contrasting sleeves coat (mango), ecru coat (topshop), white shirt (
zara
), denim shirt (topshop)
As for me, I'm loving it, a well-cut oversized coat is on my list already and I cannot stop wearing the hubby's sweaters.
How about, what's on your list or closet already ?
xx Marta