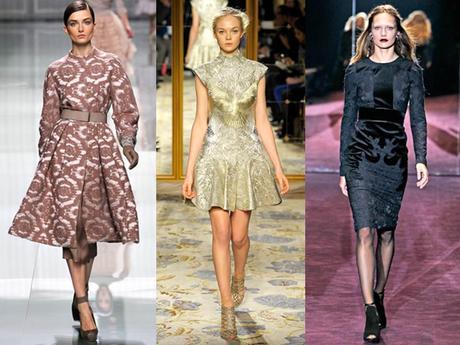 Fall Winter 2012 Ready to wear collections - Christian Dior, Marchesa, Gucci (style.com)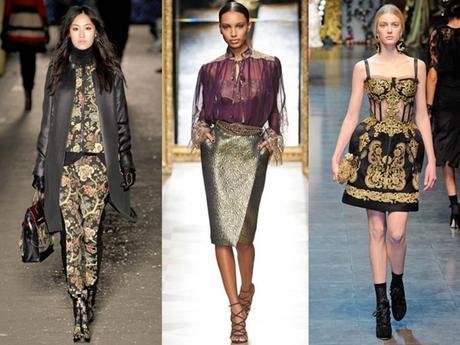 Fall Winter 2012 Ready to wear collections - Rag & Bone, Salvatore Ferragamo, Dolce & Gabbana (style.com)
Brocade was one of these trends that I didn't really like when browsing fall collections but as I'm rarely the "love at first sight" type I knew I would come around. And guess what ? I did. I still don't like the total look of brocade and regal embroideries which is simply ridiculous in real-life if you ask me, but pairing brocade trousers or jeans with an oversized sweater or a gold embroided item in a relaxed outfit is just irresistible.
Here are my two favorites. How gorgeous are these velvet brocade patterned JBrand jeans ? Plus, I have no other words than "simply gorgeous" for the gold embroided Miu Miu slippers spotted on
Caroline
. I think I would even sell my nude Pigalles for a pair of these... (ok, that's not such a challenge as the Pigalles keep on killing my feet every time I wear them and these slippers look as comfortable as a pair of... slippers).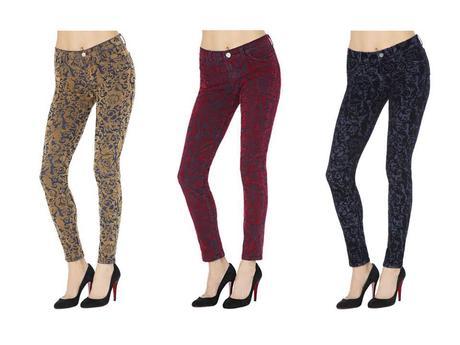 J Brand jeans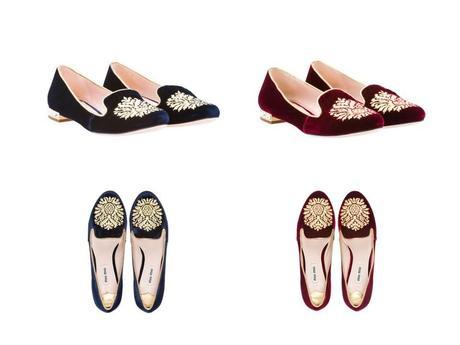 Miu Miu slippers
As for my favorite brocade items available in store, here is my selection.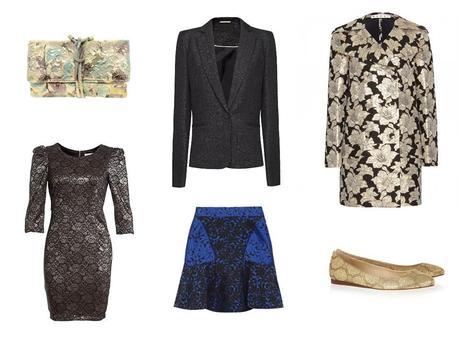 From top left: metallic brocade clutch (
asos
), black brocade blazer (
mango
), Marni metallic brocade coat (
my theresa
), brocade dress (
newlook
), Stella Mccartney brocade skirt (
net-a-porter
), Stella Mccartney ballet flats (
net-a-porter
)
To be honest with, I think that I'm going to skip this trend but I cannot be sure, only time will tell. Having said that, if I had a bottle genie (I've been watching Aladdin lately) I would definitely ask him for Stella Mccartney's skater skirt... How about you girls, are you in for brocade trend this season ? I would love to hear your thoughts !
xx Marta