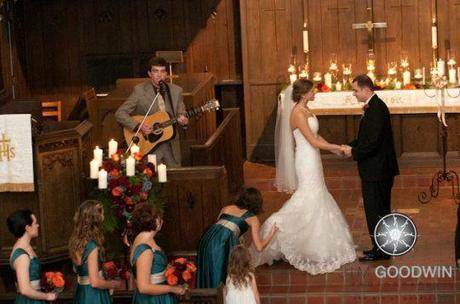 We love doing Fall weddings.  The colors of the flowers are so much more vibrant, due to the cooler weather.  Meagan and Aaron's wedding color palette played to the colors of autumn so beautifully.  They chose teal and red, but in much more muted tones than what we normally see.  The end result was breathtaking!  Jim Goodwin did a great job of capturing this picture of the bridesmaids: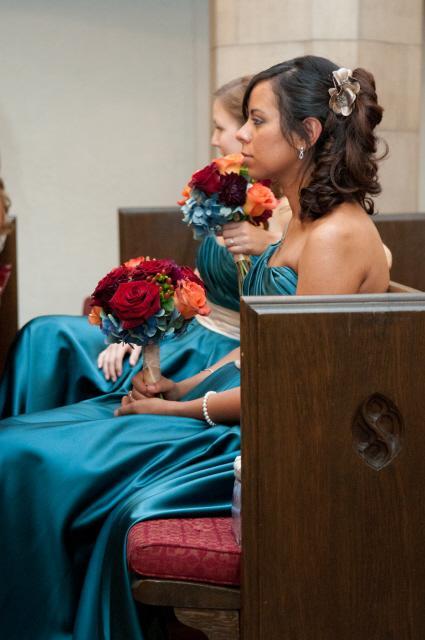 The reception was in  the Grand Soldier's Ballroom, at The Carnegie Hotel.  The ballroom is a replica of the dining room on the Titanic: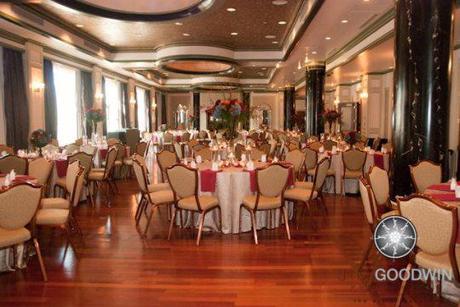 The room needed very little added decoration.  We chose the neutral linen so it wouldn't compete with the elegance of the room.   The couple's colors were brought in with the flowers: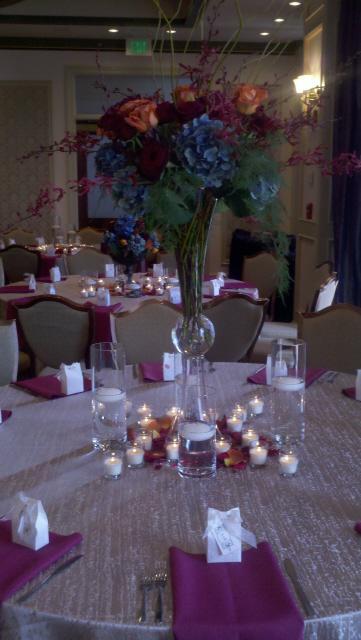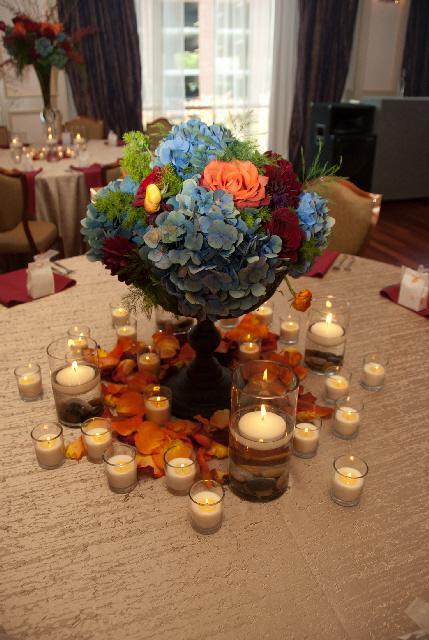 Lots of candles made it very romantic: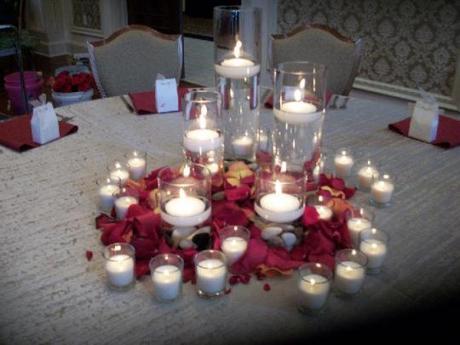 Meagan enjoyed some time with her guests.  Notice the water in the vases on the mantle: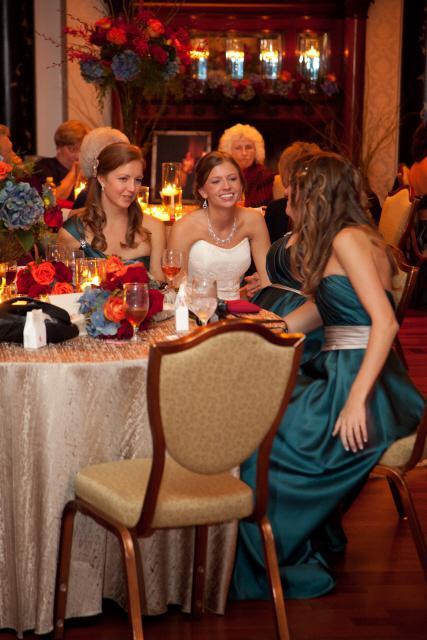 Don't you just love this peek of the wedding cake, by Marji Chambers?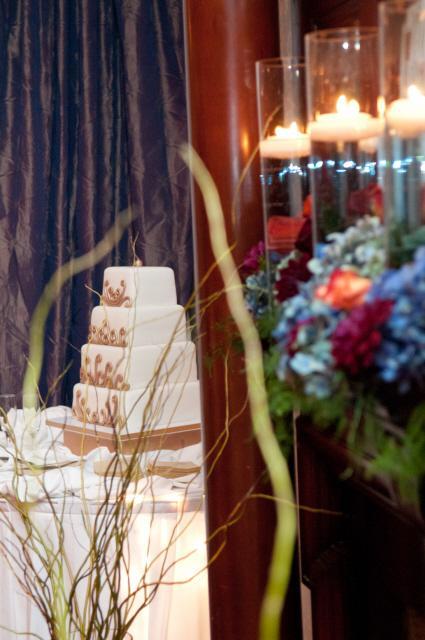 Meagan and her mom, Teri, were a delight to work with.  It wasn't like work at all!  I think the wedding was exquisite and everything turned out so perfectly.  Now that's a success!
Thanks for stopping by.  Come back soon to see another lovely Fall wedding.
Pam Archer, President