I love the fall. And my boys.
Seriously, fall is my favorite time of year. I love the colors, scents and tastes. But more than anything, I have been enjoying watching the boys experience the season.
They've been having fun exploring the changing leaves and yard.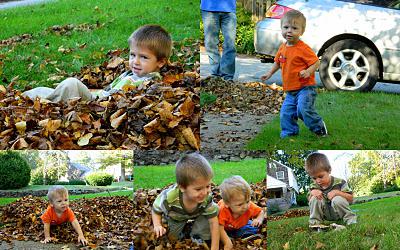 And we took them to fall festival at Schramm's Farm last weekend. We have taken them to another farm in years past but ended up liking this one so much better because it was much more relaxed and low key.
Bean waited patiently while Baby J explored the hay maze. Despite the persistent scowl on his face, he really, really loved it and didn't want to come out.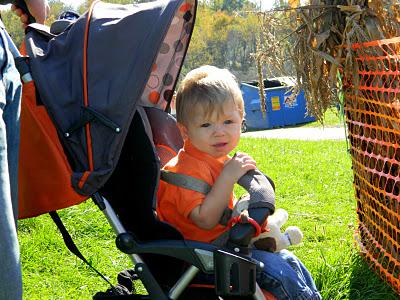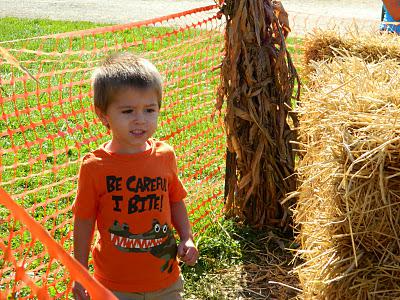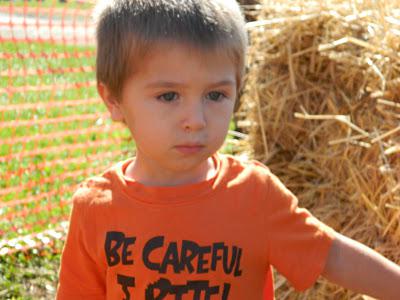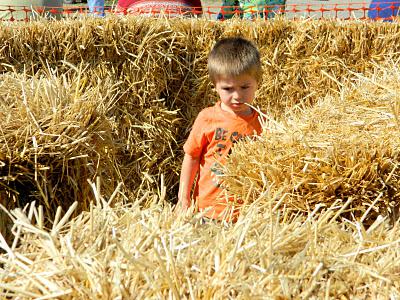 Then, we waited in a short line for what turned out to be their favorite part of the day - horse rides!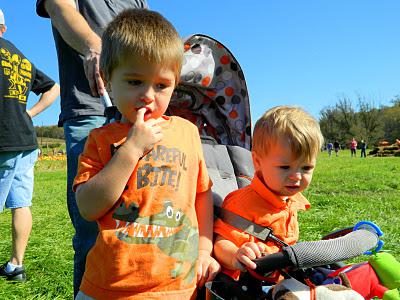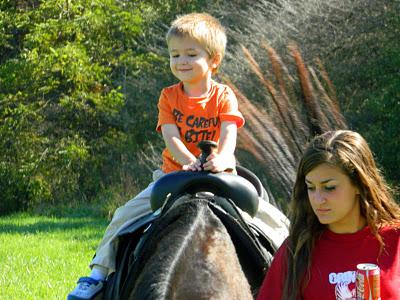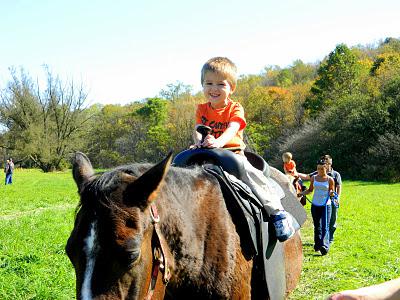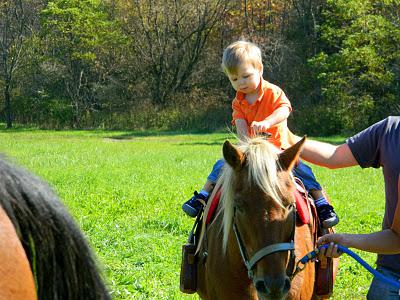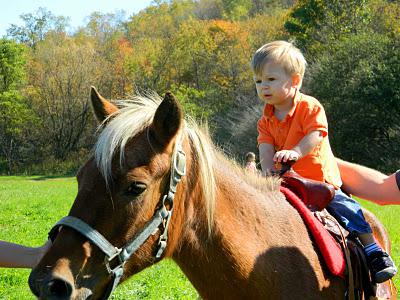 And what trip to the fall festival would be complete without playing in the pumpkin patch?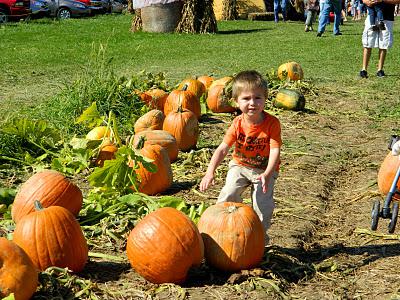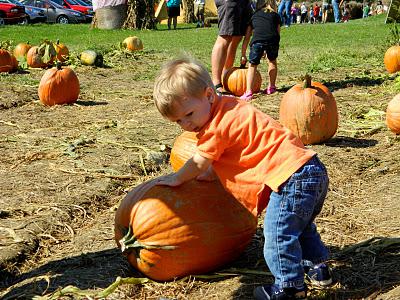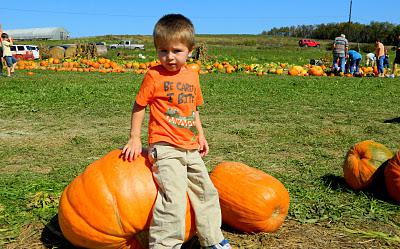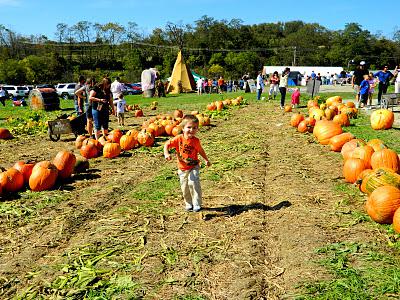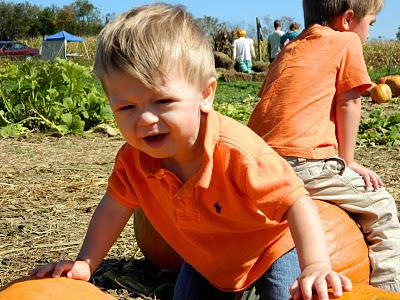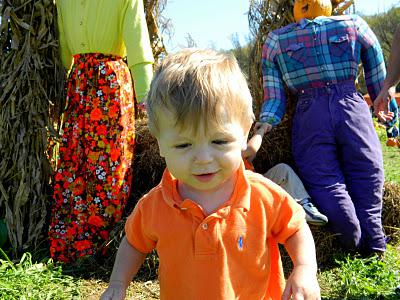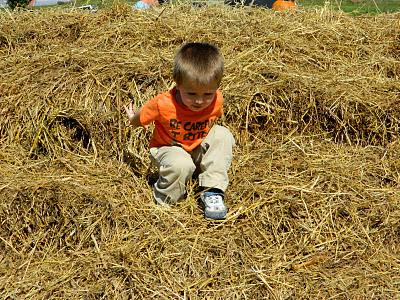 We had a lot of fun and the boys were sad to leave but I think our family has found our new favorite fall festival. A trip to this farm is now a family tradition for us.
I love this time of year and the boys seem to love it, too. I'm looking forward to enjoying the rest of fall with them and watching them explore all that this awesome season has to offer.
What is your favorite season and what are some of your family traditions that go along with it?