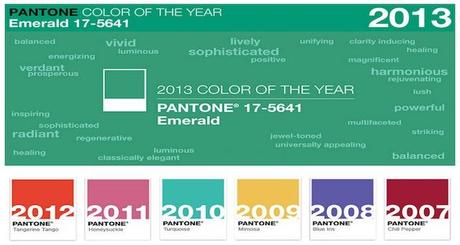 Did you know that emerald is the color of the year?
That's according to Pantone, the authority on color, provider of color systems and leading technology for accurate communication of color. This fall, the lively, radiant and lush green will join nine other colors deemed to the most important colors of the season by Pantone.
Beyond its importance to fashion, the fall color palette applies to your integrated marketing strategy, too.
"You'd be wise to consider the psychology of color when designing your marketing materials," advised Derrick Day in "Color Psychology In Marketing." Be it business card, brochure, web site, posters or other material, you'll be making color choices. Colors not only enhance the appearance of the item — they also influence our behavior. You will do well to consider the impact that the colors you use will have on your target audience."
The hottest hues for fall stand out and demand attention — outcomes you want to see from your integrated marketing efforts.
To draw more attention to your business, try incorporating some of the Pantone Fall 2013 Fashion Colors into your marketing efforts:
Wrap companies vehicles to highlight fall colors that complement your brand
Give trade show graphics a pop of color
Order promotional items in the season's rich hues
Customize corporate apparel to make them more fashionable