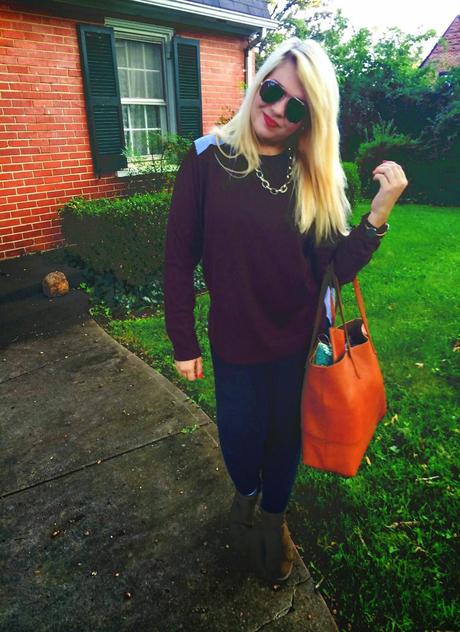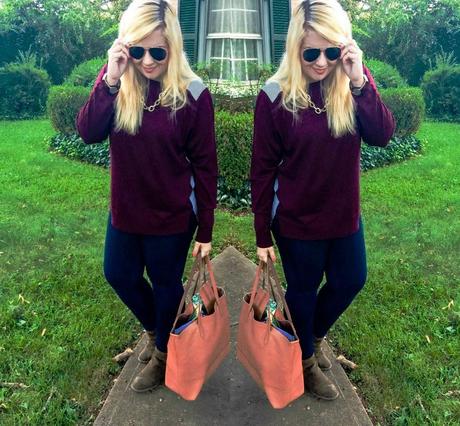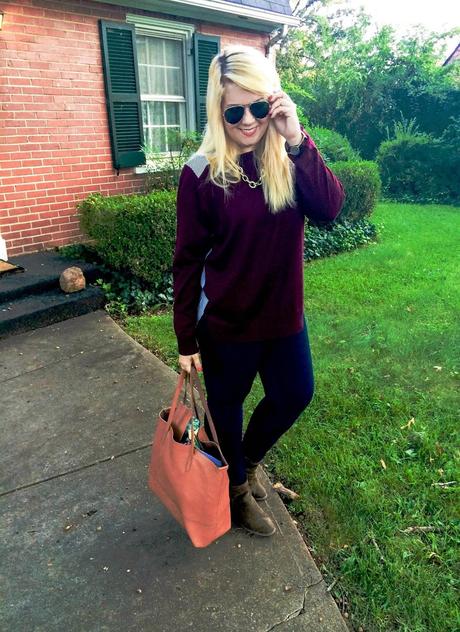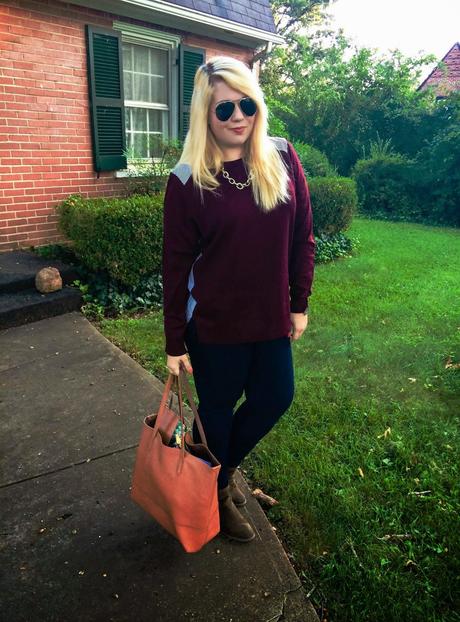 Outfit: Sweater- J.Crew, Skinnies- Old Navy, Booties- Target, Necklace- Coldwater Creek, Purse- J.Crew, Sunnies- Boutique Find, Bracelet- Bourbon & Boweties
YES FALL (insert hands raised in the air emojis!) This weather...this time of year...it's my fave. Mixed with this SOFT as anything J.Crew sweater and some beyond perfect imitation suede booties...I'm officially in fall dress mode. Granted, I may have jumped the gun a little bit. But who cares...FALL! 
This outfit is one of my favorites yet with the sweater/oxford style combination of the top paired with a gold chain necklace, and booties. I still refuse to wear riding boots until I'm assured that the season has actually switched over. Yes, it can be too soon for them. It's almost like not wearing white until after Easter; you simply must wait.
By adding a fun red lippy color into the look, I honestly felt like I could take on  the world! 
And of course with my Starbucks in hand I was ready to conquer anything (see below.)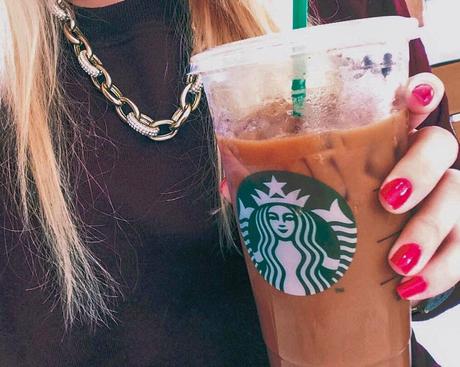 Ok, so I guess it isn't quite fall yet since I'm still ordering iced drinks. But let's pretend ok? 
Happy ALMOST fall!
xo
BCC