Hi everyone!!
Fall is on its way and though I don't want to think about it (I love summer), it does mean awesome fall colors.  One of those awesome colors is antique gold.  One of my favorite antique gold polishes is A-England Holy Grail (the original).  It has such a lovely shimmer and a great formula.
Whenever I wear gold on my nails, I usually like to add some type of glitter to it.  So I decided to add Shimmer Crystal, a copper glitter.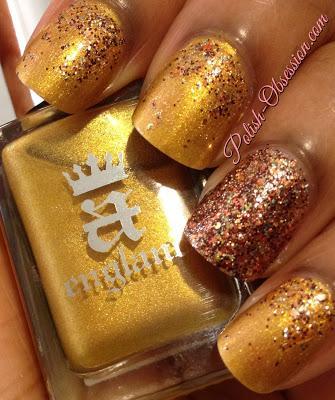 I have three coats of Crystal on my ring finger on its own and added it as a gradient on my other nails.  Copper and gold make such a great combo.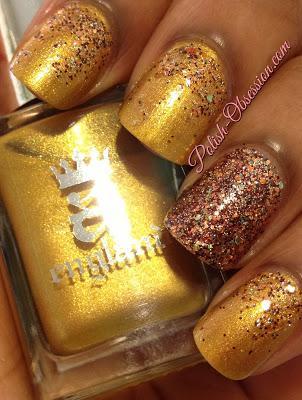 Artificial Light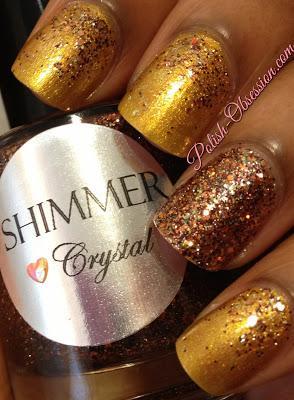 Artificial Light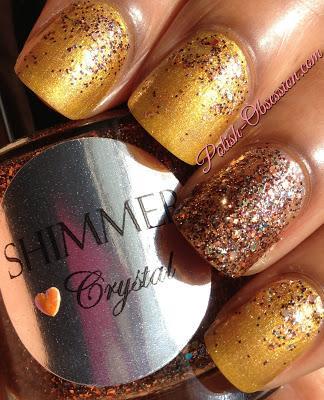 Sunlight
This manicure is so perfect for fall.  It's such an elegant look.  Do you guys plan to wear antique gold on your nails this fall?
Shimmer polishes may be purchased online 
here
.  Bottles are $12.
**Shimmer Crystal was sent for my honest review